The building in South Street belonged to seed merchants W. W. Johnson and Son and was one of the town's oldest and largest warehouses.
The firm planned to sell the land, which lay close to the site of a new road bridge being built over the Haven. This bridge was the first part of a plan designed to ease traffic congestion in the town, which also included the development of John Adams Way – or the Inner Relief Road, as it was known at the time.
The rubble from the demolition was being used to fill in a large cellar at the site.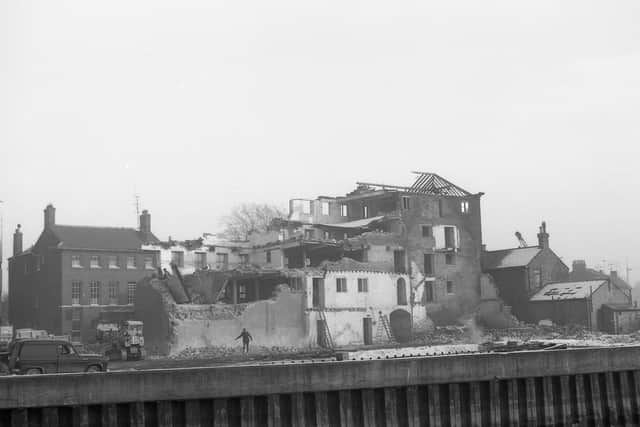 A steel rope and a tractor were being used to pull down whole sections of the building.
It was rumoured that the Corporation was considered purchasing the land for use as a bus park.