Here, we see work taking place in January 1960 in Strait Bargate, Boston, for what would be the business' new store in the town.
The picture shows machines from a Grimsby firm driving in the piles on which the branch would stand.
There would be 100 of these 35-feet piles of re-inforced concrete under the store once it was complete.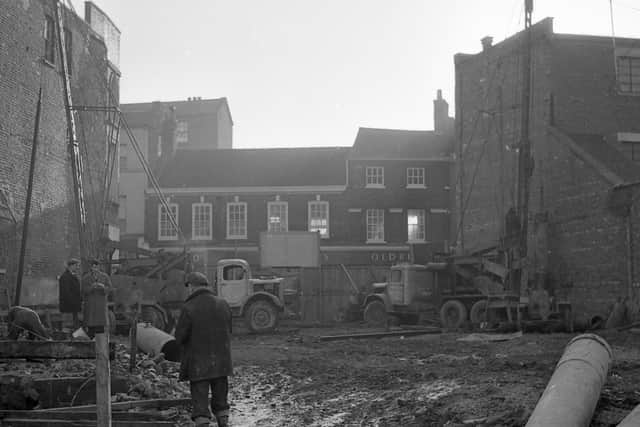 The piling began at Christmas and, at the time of the photograph being taken, 25 of them had already been placed, with three machines were working on the rest.
Today, the unit is occupied by Poundstretcher. In the background the old Woolworths shop can be seen.