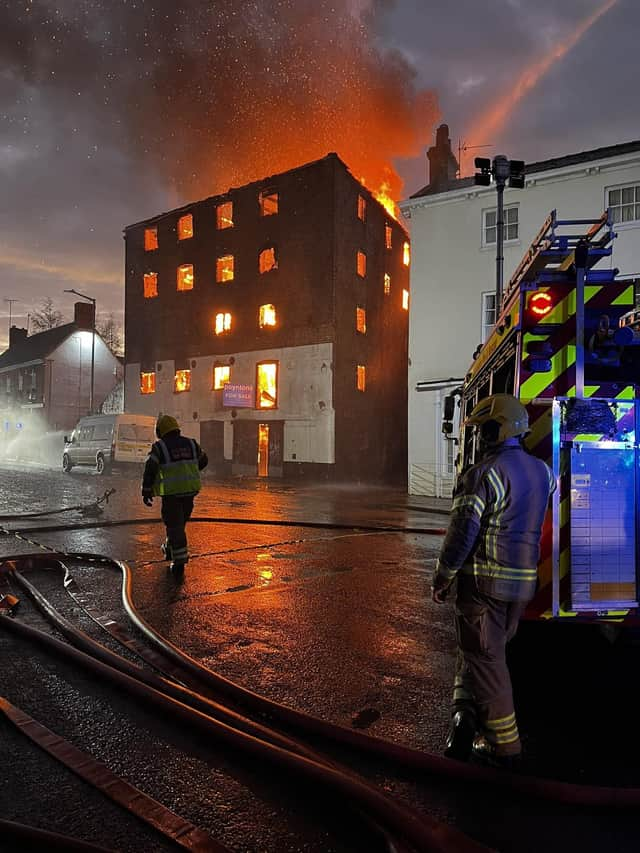 James Fairman, who runs Poyntons Consultancy, said he had been on the brink of selling the five storey, Grade 2 listed disused warehouse on London Road, when news came through that it had been gutted by fire.
Mr Fairman said he had been returning from a trip to Egypt when heard the news.
He said: "The owners are very shocked and upset by the fire.
"It has been in the family for 50 years and was quite a useful warehouse for storing their vehicle parts."
The family run Siltside Service, which relocated from the old quayside warehouse building to new premises nearby some years ago.
Mr Fairman said: "We had almost sold it, but it will sell.
"We have had lots of interest in that area of London Road."
According Boston Borough Council a joint decision has been taken by the owners, Heritage Lincolnshire experts and a structural engineer that the property should be demolished. It comes after a structural survey of the building was carried out and the council's building control team have served a demolition order.
A council spokesperson said: "The building is at imminent risk of collapse. Fencing contractors are on standby to secure the area and demolition is likely to take place tomorrow (Wednesday).
"The fire service are still at the scene and the police are managing the road closures on London Road/High Street."
Mr Fairman commented: "I am sure it will be rebuilt.
"It is disappointing but it is all insured."
Mr Fairman commented that the whole of the London Road and High Street area has been ripe for redevelopment having seen its prospects massively improve when the river flood barrage was completed.
He has been involved in a number of redevelopments in that area already.