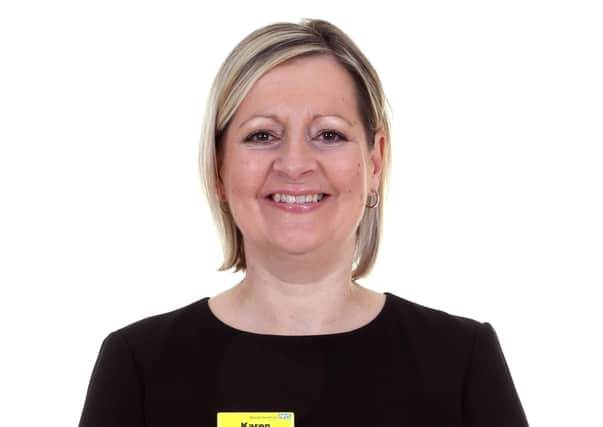 The national guidance we are following around Covid-19 is there to protect everyone: ourselves, our families, our friends and colleagues.
For those of us who work in the NHS it also plays a role in helping us to protect our patients. Whilst we understand that it can be difficult, it is vital to help keep cases of the virus down in our hospitals and out in the community.
We must all maintain good hand hygiene, wear a mask in all areas of Lincolnshire's hospitals, as well as those spaces outlined by the government and continue with social distancing.
Remember hands, face, space. This is to protect you, your loved ones and the rest of your community.
As well as protecting ourselves from Covid, we are entering the colder season and with that comes the increased risk of flu.
Flu kills over 11,000 people each year and it hospitalises many more. It's even more important this year that we act to protect ourselves and our families from getting flu.
I have a vaccination every year and this year is no exception as I have had my vaccination and I am proud to say I'm a flu fighter. The flu vaccination is important particularly if you are high risk.
The free flu vaccine is given to people who:
* Are 65 and over (including those who'll be 65 by 31 March 2021)
* Have certain health conditions
* Are in a long-stay residential care
* Receive a carer's allowance, or are the main carer for an older or disabled person who may be at risk if you get sick
* Live with someone who's at high risk from coronavirus (on the NHS shielded patient list)
* Frontline health or social care workers
We can all play a part in keeping ourselves and those around us safe and well.