COLUMN: ​It is humbling that so many people appreciate the NHS
This column has been provided by Maz Fosh, chief executive of the Lincolnshire Community Health Services NHS Trust ...
​​July is the month of the NHS anniversary and as I'm sure you're aware this year is a big one – 75 years since the NHS was founded in 1948.
On July 5, 1948, the National Health Service was born, and healthcare became free and accessible to everyone; healthcare was no longer exclusive to those who could afford it. Then the NHS served a population of 40 million, now it's over 56 million!
There has been a lot of activity, nationally and locally to celebrate the 75th birthday of the NHS. I'm sure you may have seen stories in the media and messages on social media.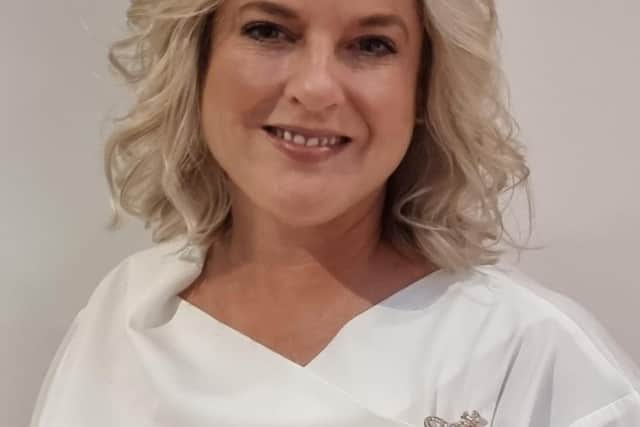 There was a special service at Westminster Abbey, which NHS staff from across the country including Lincolnshire were invited to attend. Royals were joined by senior government and political and health leaders. The event included an address by NHS chief executive Amanda Pritchard and guests paid tribute to NHS staff.
Lincolnshire NHS held a schools birthday card competition in which the children designed a card to mark the NHS' 75th milestone. The winning entry and their class will enjoy a visit to the tri-service centre in Lincoln, home to police, ambulance, fire and rescue services.
On the birthday itself, you may have seen some local buildings lit up in blue lights as a tribute to the NHS. They looked amazing and I would like to thank the people involved in making this happen.
We're a nation of tea drinkers and NHS staff are no different, so big tea events took place for staff and the public during the birthday week. The money raised goes to official NHS charities.
In Lincolnshire Community Health Services NHS Trust, our celebrations included senior leaders visiting teams to personally thank staff for their hard work and commitment to the NHS.
The week ended with an NHS presence at local parkruns in Yarborough and Boston. NHS England teamed up with parkrun UK to encourage staff and communities to 'parkrun for the NHS' on Saturday, July 8, to help celebrate the 75th anniversary of the NHS.
Staff from Lincolnshire NHS organisations attended Yarbrough parkrun and stalls were held giving the community information on NHS recruitment and volunteering.
It is humbling that so many people respect and appreciate the NHS, I thank you all for your efforts and tributes.