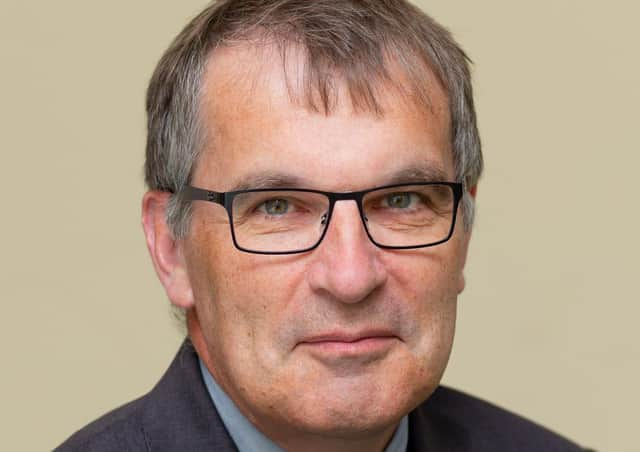 If only we could also simply turn the dial forward to the better times which lay ahead, with the Government's four-step road map to recovery now unfolding.
There's no way to get there other than by putting in the hard work now, and I am so heartened to see that in North Kesteven we're continuing to think of each other by following the Government guidelines and doing all we can individually to make that gradual relaxation of restrictions possible, including taking the Covid vaccine.
In the last week's weekly vaccination rate dataset, our district came top in Lincolnshire for uptake.
In the groups aged 60-plus in our district take-up was just under 90 per cent, placing us 30th nationally. That's phenomenal news.
Above 65 years old, the take-up rate has been even higher, ranging between 93 and 97 per cent in each respective age group and even placing North Kesteven fourth nationally for those aged 70 to 74. Every jab in the arm is another leap towards those brighter days with more freedoms.
This week also marks the anniversary of the first Covid patient being admitted to a Lincolnshire hospital, an important moment to thank all who've cared for our communities. It's the efforts of all our carers, emergency workers and NHS staff which have helped us to keep ploughing on.
We've also another important opportunity to look towards the future together, by creating a picture of the present. Data collected in Census 2021 will help open a window on the needs of different groups, support equalities monitoring, and influence key decision making. Census data, for example, helps plan for changing transport needs, and for public services such as schools, doctors' surgeries and hospitals, so it really is vital that you take part.
Households are being sent letters explaining how you can complete the census online, and details of help including how to request a paper version or complete it over the phone with trained advisors. For more, visit census.gov.uk
We can also look ahead to the future together by ensuring we all use our vote in the upcoming elections.
Polling stations will be open on May 6 and will have safety measures in place that include wearing a face covering, bringing your own pen, and cleaning your hands when entering and leaving the polling station.
If you would prefer not to vote at a polling station, you can vote by post, or by appointing someone you trust to vote on your behalf, which is known as a proxy vote.
If you want to vote by post, make sure you apply as soon as possible. You'll need to download, print and fill in a form at electoralcommission.org.uk
If you're a registered elector still living at your current address, the deadline to apply for a postal vote is Tuesday, April 20. If you're not currently registered to vote you must first apply by Monday, April 19. We will accept a scanned copy of the form by email or a photograph emailed to [email protected] but it must be clear and show your signature.
If you already have a postal or proxy vote arrangement in place, and your details have not changed, you do not need to take any action. If in doubt, you can check by calling our Customer Services team on 01529 414155.
Better times are just around the corner. While we can't skip ahead to them, those days will soon come around if we continue to look after each other, follow the restrictions and keep looking forwards.