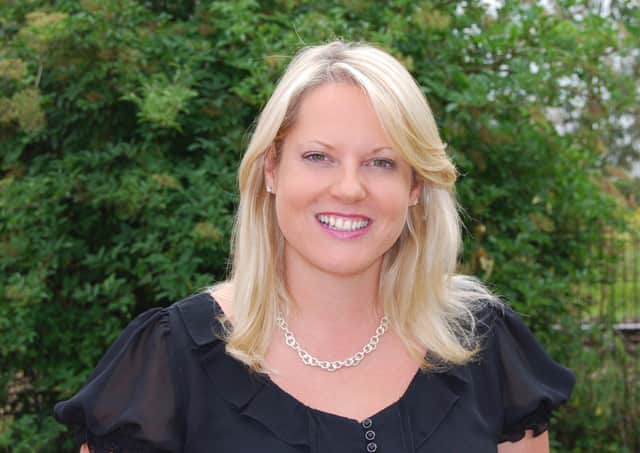 It is now a year since Lincolnshire's NHS cared for its first Covid-19 positive patients.
While NHS organisations were already taking precautionary measures as a result of the emerging threat of coronavirus at the dawn of 2020, there would be few who would have anticipated the devastating and long-lasting impacts of Covid-19.
One year on, it is difficult to find the words to summarise those impacts, particularly to those devastated by loss and still coming to terms with its consequences.
But I would like to say thank you.
Thank you to everyone who has played a role in supporting our local NHS services to continue to deliver care, whether it's our volunteers who have spent hours in vans delivering PPE across Lincolnshire to keep our teams safe, or those who made donations for staff and patients to make the day that little bit easier.
I pay tribute to colleagues who have been redeployed to other areas of work and those who have worked tirelessly and with uncertainty at this new virus, while sacrificing time with their own families, to protect and care for others.
I also recognise the innovation that has inspired and encouraged, including taking bold steps to use technology to reach out to people in ways we had not tried before, such as video consultations and virtual classes.
Lincolnshire's NHS has come together like never before.
As we look forward into the remainder of 2021, I remain hopeful.
Hopeful that our communities will continue to pull together and support each other, with respect and kindness, as we have done over the last 12 months.
Hopeful that tentative steps easing out of lockdown restrictions coupled with everyone's ongoing efforts to stop the spread will keep people safe.
Hopeful that our experiences from the last year will support us to continue to improve the care and services we are able to offer, embracing some of the changes that have made us work better.
I am also hopeful that our successful start to our Covid-19 vaccination programme in Lincolnshire continues to work at pace to ensure vaccines are available safely and as quickly as possible.
Let's face the next 12 months together. Please.