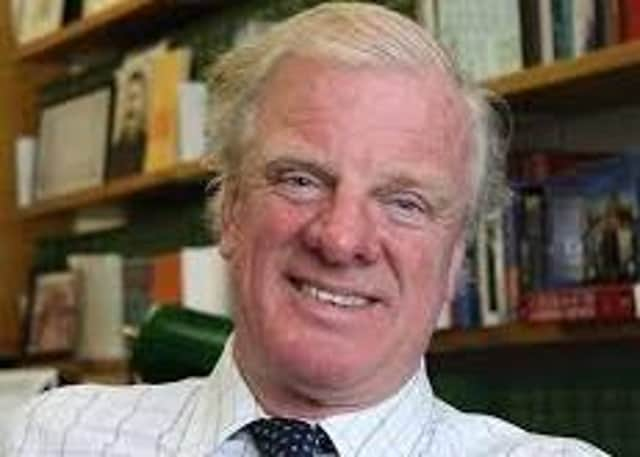 I feel especially for those students who are in the midst of or about to commence their studies.
We owe it to young people to let them carry on with their courses, including proper face-to-face learning.
Why should some eighteen-year-old who's studying history be condemned to permanent online teaching? They might as well sit at home.
So much of the value of university education comes not just from the direct teaching – central though that is – but from the surrounding social activities that help us grow and mature as people.
That might mean debating for some, rowing for others, or meeting mates for a pint for still more.
Many of these activities are restricted by regulations now
Above all, we should not imprison students in their halls of residence unless there is a pressing and urgent public health necessity.
University should be a place of light and learning, not of enforced lockdowns.
The EU's threat to interfere with commerce between Northern Ireland and Great Britain was a regrettable provocation on their part.
I supported the Internal Market Bill and put down an amendment seeking to clarify a potential solution by using instruments of diplomacy which would strengthen our position in international law.
The Government is open minded, so there may be progress on this as the bill moves through the Lords.
Here in Parliament, one of our primary duties is to hold the Government to account.
We need to have a closer role in scrutinising the fluctuating advice and restrictions the Government have been introducing.
When I speak to residents, workers, business owners, and others across Caistor, Market Rasen, and Gainsborough, I hear about the challenges and problems that people are facing.
MPs across the country do this and it is our job to feed that back to ministers via our debates in the House of Commons, our votes on legislation, and the representations we make.
Naturally we have adapted our processes in the Commons in light of the virus, and not all of these changes are welcome.
Proxy voting was introduced as a sensible measure for MPs who are self-isolating or unwell, but I fear human nature is inherently lazy and so suspect that not everyone who has applied for a proxy is actually shielding.
There is a reason why we vote in person.
We are elected by the people to come here to Westminster and to be here – to be seen by Government and to see and scrutinise its actions.