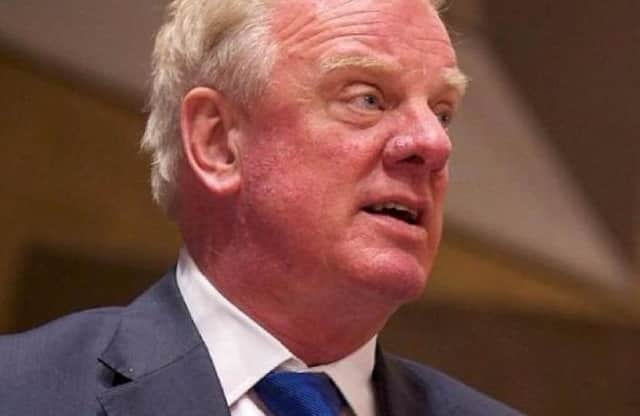 ​400 million people around the world – some of them in the most vulnerable parts of the Middle East and Africa – are reliant on Ukrainian food production and despite the best efforts there were still several months where wheat and grain couldn't get out. Other countries, including ours, have had to step up production to make up the slack, and it has helped shine a light on how fragile our food supply lines are and how we need to build further resilience into our food security.
Ukraine is famous as the breadbasket of Europe, but Lincolnshire is the breadbasket of England. Our farms and farmers are at the centre of agricultural production in the United Kingdom, and our agri-tech sector is growing as well. Institutions like Riseholme College and Lincoln University help train the next generation of farmers too, adding innovation to time-honoured techniques.
Of food that is able to be grown in the UK, 74 per cent of what we consume is grown in the UK, and overall we produce 61 per cent of all the food we need. The Government is investing £270 million into the farming innovation programme, and the Food Strategy aims to set the country on a path to higher food production.
The food we don't produce is reliant upon free and open sea lanes, which is part of the reason this country has always prioritised the Royal Navy over the other, no less important, services of His Majesty's armed forces. In the House of Commons recently, I sought and was given reassurances regarding our naval shipbuilding programme. Frigates – the workhorse of the navy – are particularly important given the multiplicity of functions they can undertake. £4 billion will be spent in shipyards and suppliers across the United Kingdom to ensure we reach our goal of reaching twenty-four frigates or destroyers in the Royal Navy's surface fleet by 2030.
But it's not just our seas that need defending but our fields. I have argued time and time again in the Commons that we need to protect good land and prevent it being taken out of agricultural use. Ministers are receptive, and lately I have advocated for them to extend the presumption against building solar panels on Grade 1, 2, and 3a land to be extended to Grade 3b land as well. We must do our part to keep Lincolnshire at the heart of England's farming sector.​​​​​​​"