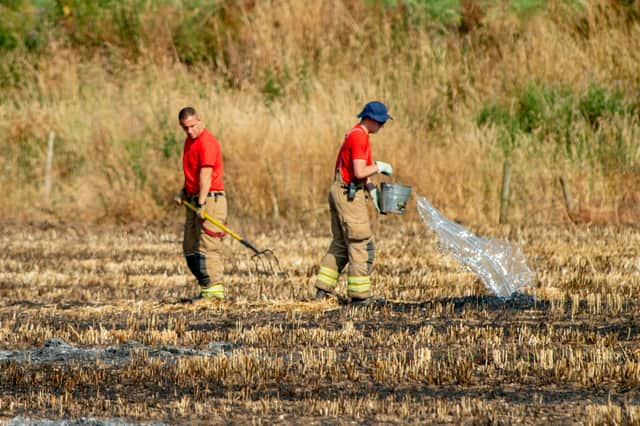 A report before the county council's public protection committee on Tuesday (March 21) said that in the first nine months of last year, there had been 1,847 reportable fires – a "significant" increase on previous years.
Ryan Stacey, assistant chief fire officer, said wildfires were the "bulk of the reason" why.
The fires are classified as "secondary" and include fires on grassland such as stubble fields but not crops or haystacks.
The figures for secondary fires increased from 607 during quarter three 2021/22 to 1,045 in 2022/23, while those involving grassland alone increased from 120 to 419.
"This does present us with some some slightly more discrete problems.
"We have changed the way we respond to those incidents we are much better at mobilising resources that were previously unavailable during spate areas."
He added the University of Lincoln had been tasked with helping to look at specific risks in the county.
"Our response this year is going to be better, prevention wise we're working with with farmers but ultimately we are very much at the mercy of the weather and farmers being able to get crops in over a short time period."
Bosses also confirmed they had been working on projects with the National Farmers Union and put new adapters on their appliances which enabled them to access water courses better.
Mark Baxter, Lincs Fire and Rescue's chief fire officer, said: "We've already seen tangible benefits of that in that we've been able to suppress fires far quicker and it's also been recognised as national best practice that's been taken on by the NFU."
He said the "bespoke piece of work" was being shared nationally and was "absolutely making a difference to protecting farmers in our county."