150-year-old Gainsborough oak crowned Britain's perfect climbing tree
A 150-year-old oak near Gainsborough has been named as the UK's perfect climbing tree.
Watch more of our videos on Shots! 
and live on Freeview channel 276
Visit Shots! now
The 12 metre tall specimen in Owlet Wood, has a reach of more than eight metres and a selection of low-hanging branches.
But experts are most enthused about its ease of access – a low branch acting as a bridge for even the most inexperienced tree climbers to start making their way up.
The search for the UK's best climbing tree involved site managers from the Woodlands Trust inspecting more than 10,000 trees in forests and parklands.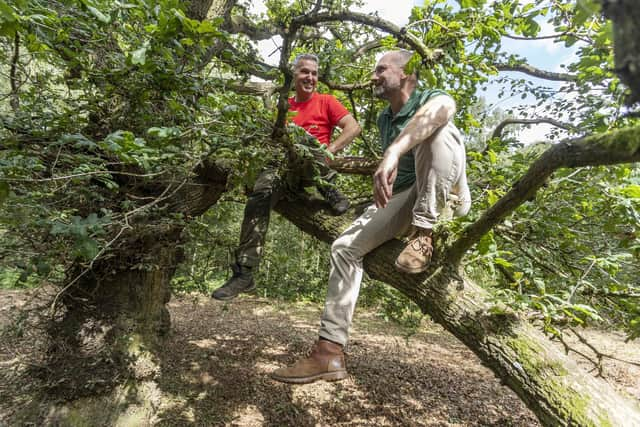 A shortlist was then judged using specific criteria such as how easy the low-hanging branches are for access, durability of the branches and ensuring the tree wasn't home to rare wildlife.
The oak - newly named Mr Silly Arms - was found by HARIBO, in partnership with the Woodland Trust, to help adults feel confident in making a childlike choice and rediscover the fun to be had in nature.
It comes after research of 2,000 adults found 36 per cent miss climbing trees from when they were younger and 61 per cent still get the urge to when they are out in nature today.
While between the age of eight and 12 was revealed as the age most found nature the most magical.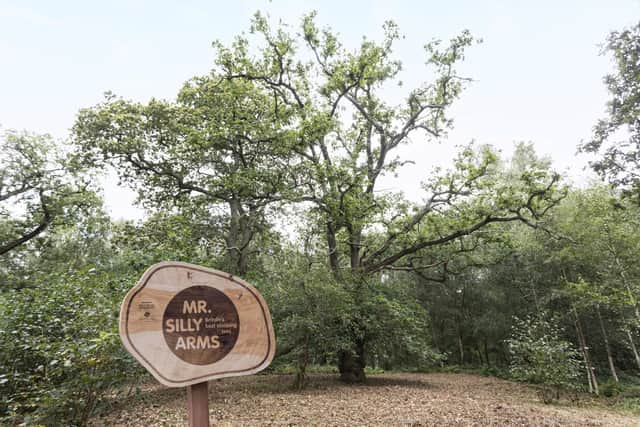 Tree expert Scott Fraser, who worked with James Jesson from the Woodland Trust to find the top climbing tree, said: "If you told my 10-year-old self I was going to climb trees for a living, I would have just thought that was amazing.
"There's something magical about nature and climbing trees that children innately understand. But as you get older, most people tend to lose that ability. Life simply gets in the way.
"I've been lucky enough to stay connected to my inner child, carrying on my love affair with tree climbing and turning that passion into a career as an arborist.
"I've never stopped seeing nature as a place for fun. That's why I wanted to inspire other grownups to reconnect to their inner child and make them feel comfortable making a child-like choice. You're never too old to have fun, especially in nature".
James Jesson added: "We become self-conscious, and worried about what people think – we start walking, instead of adventuring.
"Climbing a tree gives you a different perspective of a woodland – which is a definite advantage.
"We were really excited to find this tree, it's got everything. It's safe and accessible, it's an oak tree so you've got that strength in it."
The study also found 48 per cent of adults said being up a tree formed the core of their best childhood memories.
And 41 per cent had a favourite tree for climbing when they were kids.
While seven in 10 miss the childhood days when they could feel confident in running around and simply enjoy being outdoors, according to the stats by OnePoll.
Although 57 per cent never climb trees now, those who do say it makes them feel happy (46 per cent), active (39 per cent) and close to nature (34 per cent).