A Gainsborough school is holding an event to mark the 400th anniversary of the Mayflower sailing
The close connections of a Gainsborough school to the Mayflower are set to be celebrated with a special event to mark the 400th anniversary of the ship's sailing.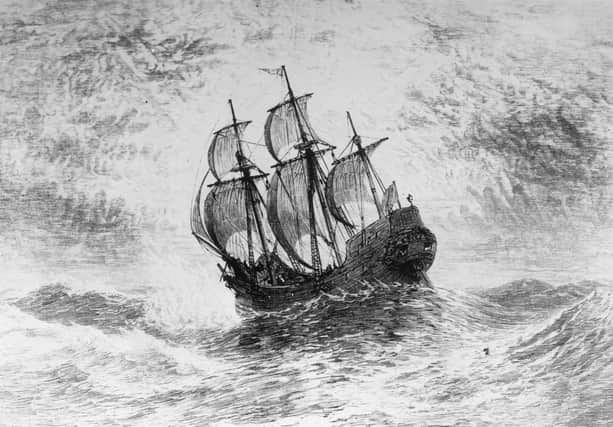 At least one former Queen Elizabeth's High School (QEHS) pupil was among the pilgrims, who sailed from Plymouth, England to the New World in 1620.
More than 100 activities are planned through 2020 in towns across the UK that share historical links with the anniversary .
Now QEHS have announced their own special day of celebration to mark the connection.
Jo McGrath, community relations officer at QEHS, said: "We look to this opportunity to build on our alumni connections and strengthen our wider community links whilst reflecting on our past and sharing our vision for the future.
"We hope that you will join us on this special occasion.
"With our rich history stretching back 430 years, QEHS was formed just 30 years before the historic events leading up to the pioneering Mayflower journey and at least one of the separatist leaders was an alumnus of the school.
"In recognition of this historic connection we will be hosting a Mayflower 400 commemoration event this spring to include a 17thcentury banquet, school tours, specially commissioned entertainment and an auction of gifts and "promises".
"We will celebrate pilgrim John Robinson, the earliest origins of education in the town, as well as recognising how QEHS has helped to shape its alumni and the community of Gainsborough for over 400 years.
"We will share our ambitions for the school andaspirations for future generations of students, thus further contributing to the investment, development and prosperity of Gainsborough's future."
The school's event is taking place on Saturday, April 25, and tickets are available from www.eventbrite.co.uk/e/qehs-mayflower-400-17th-century-banquet-tickets-90618210507.
If you would like to hear more about the event or would like to make an offer of sponsorship or donate an auction gift or "promise", contact Jo McGrath on 01427 612354 or email [email protected].