A-LEVEL RESULTS: Celebration for Tollbar MAT Sixth Form College students
Tollbar MAT Sixth Form College students have been celebrating today (Thursday) after a successful haul of A-Level results.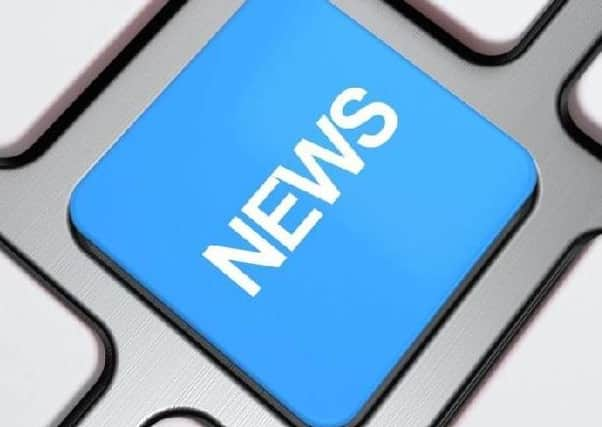 A large number of Tollbar MAT Sixth Form College students have once again accessed places on sought after courses at prestigious Russell Group Universities today, including Oxford, Cambridge, York, Leeds and Sheffield, after receiving their A Level results.
The results were distributed to students in coordinated, socially-distanced time-slots this morning, with teaching staff on hand to offer close support for students in the face of the Covid-19 challenge.
Examination disruption has led to grades being awarded to students based on a number of previous criteria this year, which has led to fears of some students being disadvantaged.
As late as last night, the Government issued a directive that a new 'triple lock' process would be introduced immediately to give young people added security in the event of down-graded results.
Students will be able to accept their calculated grade, appeal to receive a valid mock result, or sit autumn exams to ensure their achievements are recognised.
At this stage, Ofqual has been asked to determine how and when valid mock results can be used to calculate grades.
All Year 13 students at Tollbar sat full mock exams in early Spring under strict exam conditions, and Education Secretary Gavin Williamson has pledged that final results should be no lower than their mock exam results.
Caroline Yates, Principal of Tollbar Academy, said today: "Any students wishing to appeal their grades as a result of the recent Government announcement have the full support of Tollbar MAT Sixth Form College.
"Students have received tailored, covid-compliant support in person today as they received their results, based on the latest guidance from Ofqual and the DfE.
"All of our students receive highly-personalised support throughout their A Level studies with us, and this will continue for every student up to the point of their accessing an onward destination.
"We are aware that some students may be disappointed with their initial results today and we are disappointed for them, but we are determined to ensure that all students receive the very best support to help them achieve their goal after Sixth Form College."
Among those scoring highly in their A Levels and taking up places at top universities are Mark Toulson, who has gained a place at Oxford University to study Physics, and Matthew Stone, who will study Natural Sciences at Cambridge.
Matthew, who has studied at Tollbar Multi Academy Trust for the last seven years and was an A* GCSE student, achieved 2 A* grades in A Level Biology and Chemistry and an A in Physics (the latter he will be appealing), but was very pleased with the overall outcome.
He will be the first in his immediate family to get to university, having secured an offer for Cambridge back in January.
He said: "It has been uncertain times but my grades have got me into Cambridge and I am very pleased about that.
"I think everyone to an extent would have preferred to sit the exams because then the element of total uncertainty would have been taken out of the situation.
"I don't know if this system of allocating grades has been totally fair because many students have been disadvantaged by it.
"I think we would all have liked the opportunity to show what we can do."
Mark Toulson is on his way to Pembroke College, Oxford, to study Physics having secured A* grades in Maths, Physics and Chemistry.
The former Humberston Academy student endured a lengthy interview and assessment process to get into Oxford and had recently secured his place when lockdown was instigated due to Covid-19.
He said: "I had huge support from Tollbar Sixth Form College with my application to Oxford and I don't think I would have been as successful without that support.
"It was underwhelming when the exams were cancelled because we had been working so hard for a long time and I felt sitting the exams would have given me the opportunity to show where I was at.
"But I think my parents were more worried than I was overall.
"To be fair I think I was more concerned about my friends and how they would fare.
"For some students this has been really difficult and others seem to have had an easier ride, but everyone has been impacted by Covid-19 and hopefully it will sort itself out and everyone will get the results they deserve."
A high number of students at Tollbar MAT Sixth Form College have achieved significant grades and are now heading to some the country's top universities.
Cameron Warren is bound for the University of York to study Physics; Ryan Brown is going to the University of London Institute in Paris to study International Politics; Colbey Smith will study Chemistry at The University of Leeds; Evangeline Race will also study Chemistry with a year in industry at the University of York; Annabel Brown will study Biomedical Science at the University of Sheffield; Victoria Hicks will study Medicine and Surgery at Newcastle University; Tilly Fairgrieve is heading to the University of Leeds to study Business Management and the Human Resource and Jacob Laughton will study Archaeology at the University of York.
George Hewitt and Josh Scott will both take up high-quality apprenticeships with Forrester Boyd Chartered Accountants.
Caroline Yates said: "I am very proud of all of our students for the way they have behaved during this unprecedented crisis. Nobody could have predicted such disruption to their A Level courses.
"We are delighted for Mark and Matthew who are going to Oxford and Cambridge. They have worked tremendously hard and deserve this fantastic outcome.
"I am so pleased that all of the above students' results will allow them to go on and realise their full potential either on Degree Courses at Universities around the country or in high-quality apprenticeships."
David Hampson, Chief Executive of Tollbar Multi Academy Trust, said: "I am very proud of the results the students have achieved in such difficult circumstances, and I wish them every success for the future."
• We will have pictures of Louth area students and more comments coming soon!