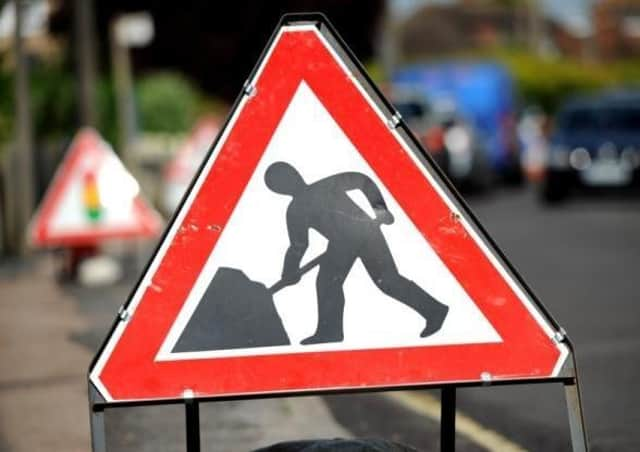 I can reveal the A158 will be re-surfaced over three days from Friday May 21 and Sunday May 23.
It will involve the entire section of Jubilee Way and will see the road closed from 8pm to 6am.
Lincolnshire County Council has to implement a diversion using equivalent A-roads.
In this case, drivers heading towards Horncastle should leave the A158 at Wragby, travel to Louth via the A157 and then south to Horncastle via the A153.
Traffic heading to Lincoln should follow the reverse route.
However, the closure has sparked concerns that traffic – and especially HGVs – will use much shorter diversions, either through Horncastle town centre or on rural back roads.
The county council says that in view of previous issues with works on the A158, it will put up 'special signs' leading to Hemingby and Horncastle town centre.
The details are included in an email sent by an unnamed Highways officer to the town's county councillor Bill Aron.
It states: "I would like to inform you of some carriageway resurfacing works I have planned and programmed on the A158 Jubilee Way,
"These works are to replace the current worn 'high friction' surface area, either side of the pedestrian crossing identified by our Road Safety Partnership Group.
"Along with the carriageway resurfacing, I have arranged for all the current lining to be refreshed for the full length of Jubilee Way while we have a full road closure in place.
"Dates for these works have now been agreed with our contractors Balfour Beatty, and the relevant road closure and diversion route agreed.
"The working shift hours are 8pm-6.am. The contractors on site and LCC will endeavour to work to the identified shift hours, but there may be elements outside our control that may result in changes on site if required.
"Jubilee Way will be re-opened outside the stated hours to allow traffic to flow along the A158 and reduce disruption on the local network."
The email goes on to say the council is liaising with Stagecoach in regard to the No. 56 service along the A158.
Advanced notification signs will be placed on all main approaches to the works, two weeks before they start. A letter drop will be carried out to residents in the Jubilee Way area.
Meanwhile, the county council has also confirmed Mortons Way – the main access route into and through the town's Boston Road Industrial Estate – will also be subject to a night-time closure in June and July to allow major resurfacing to be carried out.
The work will commence on Monday 28 June and is scheduled to finish on Sunday July 4.
The road will be closed between 8pm and 6am although it will remain open outside those hours.
The council says it has held discussions with all businesses on the Industrial Estate. including Mortons Printers and Polypipe who operate shift patterns.
Access will be maintained for LIVES emergency vehicles. based in the charity headquarters on the estate.