The Academy is delivering six live lessons a day to its students through Microsoft Teams, in addition to tutor periods and assemblies.
Philip Dickinson, Louth Academy Principal, said: "I am so proud of everyone involved in our remote learning. I cannot thank the teachers enough for the amazing effort they have put in to ensure our remote provision is up and running so quickly, and the fantastic way they have adapted to this new way of teaching."
Some parents have been listening in to their children's lessons and have been thanking staff for their efforts.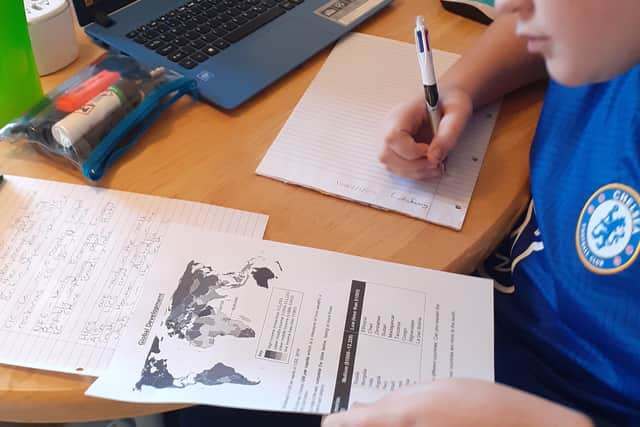 Year 8 student Alfie Heywood's mum, Sue, said: "I am so impressed with how much these live lessons are allowing Alfie to learn from home; he can interact with teachers, and ask and answer questions when needed. We so appreciate all the hard work that you have all done to get this ready for the pupils."
Parent Clair Nichol, whose son Felix is in Year 8 at the Academy, said: "Thank you to all of the staff at the school, you are doing an amazing job!"
Another parent said the routine of online learning each day has been "doing wonders for my son's mental health in lockdown, especially being able to interact with the teacher."
One student who is working from home during lockdown said: "I am really happy about the way the work is set out online and how easy it has been to use.
"I like the fact that teachers have a bit of a joke with us too. I like listening to the lessons and being able to learn."
Praising one of the online assemblies, another parent said: "I thought Mr Dickinson's online assembly was brilliant, most uplifting and positive.
"I really tuned into the messages and picked up on how I could better support my son outside of the obvious academic supervision."
Mr Dickinson said: "It is wonderful to see parents and students giving us so much support with our online learning.
"We are determined to continue to deliver quality education remotely to all of our students for as long as this lockdown lasts to ensure that students at Louth Academy can get the very best education possible."