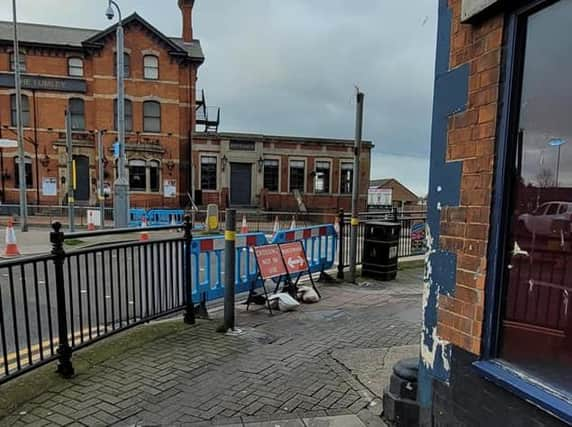 The major works have started on the Lumley Road and Roman Bank junction after a year-long campaign launched by Skegness Town Council. .
Problems facing the disabled around town were highlighted by Coun Richard Cunnington, a town and district councillor for the Skegness Urban District Society, who has a visual impairment and is registered as blind.
The works follow a walkabout last year when Coun Cunnington and the Mayor of Skegness Coun Mark Dannatt were joined by Martin Borrill, a professional rehab officer from the Lincolnshire Sensory Service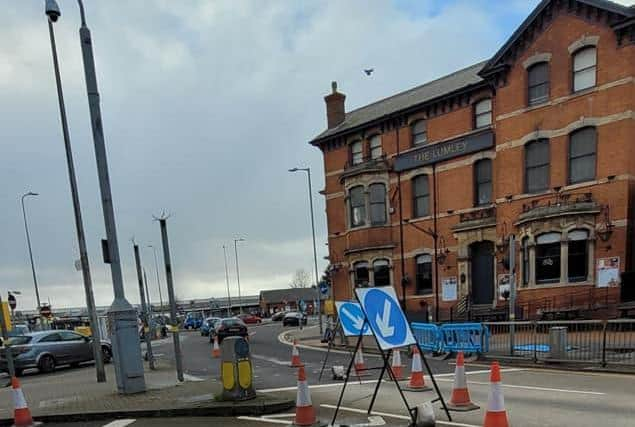 As a result of a report following the walkabout, Lincolnshire County Council told the Standard in November that it was proposed to refurbish the junction on Lumley Road Roman Bank and the pedestrian crossing on Grand Parade near Scarbrough Avenue in Skegness.
These works have been approved while other works are taking place on Roman Bank and are expected to be finished by the end of February..
Coun Cunnington told the Standard: "Living with a disability I am aware of some of the faults and things which disabled people and some people with low poor mobility can struggle with.
"I am really pleased to see the works on the junction of Roman Bank and Lumley Road start on time,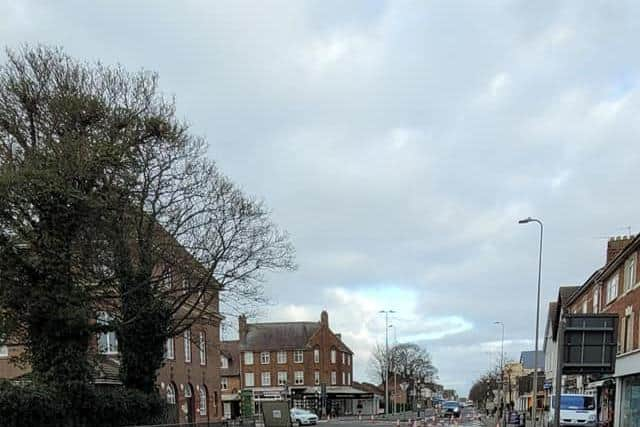 "it was only early on in 2020 when I arranged a disability assessment walk around the town.
"The Mayor Coun Mark Dannatt and myself spent a few hours walking the town with a specialist rehab worker considering any faults errors and obstacles which make it hard for disabled people to access our town.
"This crossing point was one of a few hazards which need to be considered by the council for improvement to make the town safer for residents and visitors.
"I forwarded to Coun Steve Kirk, who is also a county councillor, the report from the rehab officer and this this work seems to have been undertaken quickly, which I appreciate.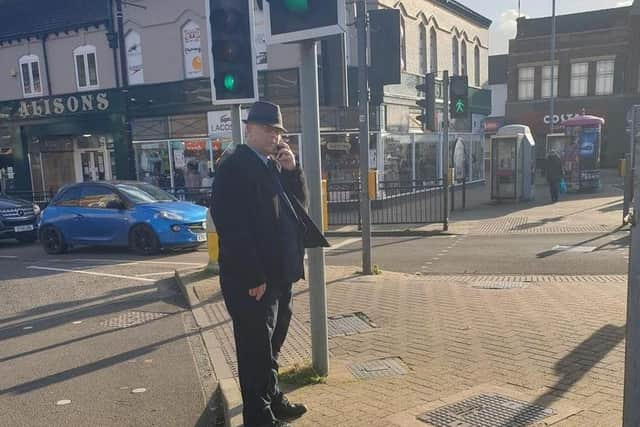 "I hope and would like to see the county council consider some more of the recommendations within the report including keeping the street lights on longer to really help and benefit people with any sort of visual impairments and also make those such people feel safer.
"This group of people including myself was not considered when the council chose to turn the lights off."
Coun Dannatt added: "It's great to see some works finally being done in Skegness.
"It has been neglected for too long but there's still a long way to go looking at our road conditions and lighting issues within the town.
"Hopefully we will continue to see Skegness having some investment put back into it rather than money just being taken out of it like it has for many years."