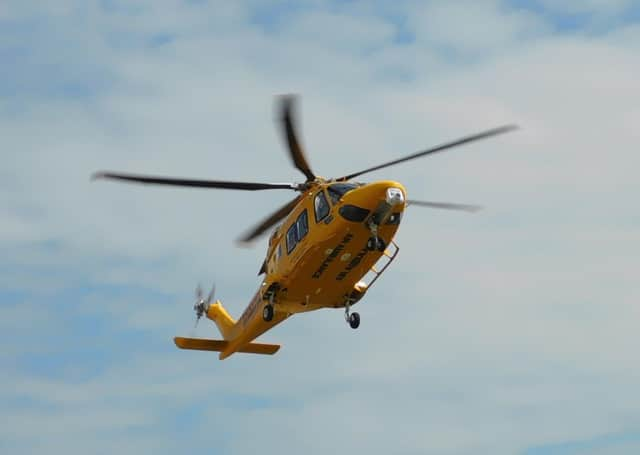 A spokesperson at the Lincs & Notts Air Ambulance said: "On Friday, May 29, the Lincs & Notts Air Ambulance was dispatched to a cardiac arrest in Mablethorpe shortly after 11pm. Our Air Ambulance arrived on scene in just 16 minutes, a journey that by land could have taken up to an hour.
"Our crew treated a male patient in his 50s before escorting him to Lincoln County Hospital, by land."
The patient's condition following the medical episode on Friday night has not been made public.
The spokesman added: "This was one of three potentially life-saving missions our crew undertook on this day.
"The life-saving work of the Lincs & Notts Air Ambulance is only possible thanks to the generosity of local people who continue to support our charity."
• Visit www.ambucopter.org.uk to find out more information and make a donation.