Air cadets rewarded for work with Round Tablers
Members of Market Rasen Air Cadets have been rewarded for their hard work with the Round Table on bonfire night.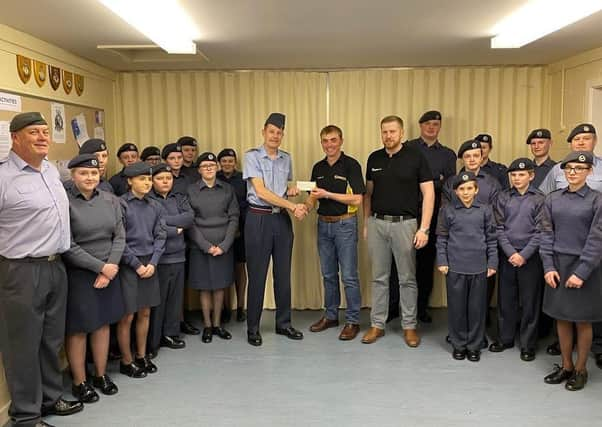 On a cold winter's night last November, the cadets and staff donned warm clothing and assisted in everything from car parking to serving food at the event.
The cadets also got to enjoy the spectacle, as well as having the satisfaction of knowing they were benefitting other organisations as well as their own and helping in an important community event.
This was the second year the cadets have worked with the Round Table on the popular firework display and both groups look forward to doing more of the same next year.
To thank the cadets for their work at the event, Andrew Lyle and Richard Cameron of Market Rasen's Round Table were warmly welcomed during 2292 Sqn's parade night to present them with a cheque.
The town's firework display is just one of the many events the Round Table organises and they are always happy to welcome new members.
Check out their Facebook page for further details.
Find out more about the cadets at an open evening being held next Tuesday, March 17, at the squadron's HQ in Waterloo Street, starting at 7.30pm.
During the evening, there will be the opportunity for young people and their parents or carers to discover what RAF Air Cadets get up to, what they can offer, and ask staff and cadets questions.
This will be followed on Friday March 20, at 7pm, by the next intake of new recruits.
The cadets is open to anyone aged 12 or above and at least Year 8 at school.
To find out more, or to register interest, comment on their Facebook page or email [email protected]