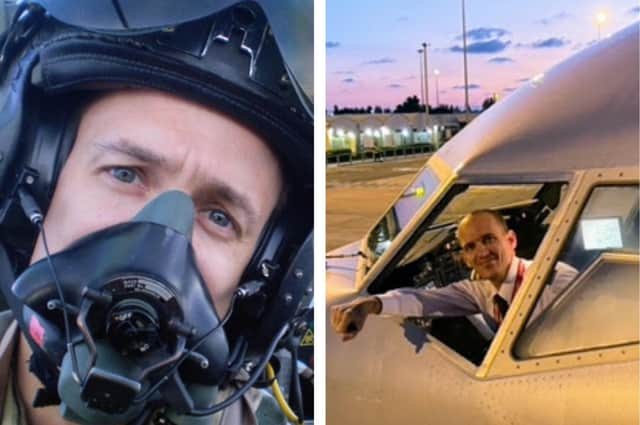 Captain Ryan Mannering – a former Wing Commander with the Royal Air Force – has been enlisted by Home From Home Care to deliver a management and leadership training programme for its future leaders.
Home From Home Care is a family-owned care provider that supports adults with learning disabilities, autism and complex physical and mental health, helping them to live their lives to the fullest. It has bases in Fiskerton, Bardney, Ruskington, Stallingborough, and Dorrington.
The programme – which has been specially designed for Home From Home Care – is inspired by training regimes used by the RAF and commercial airlines.
During his 22-year career with the RAF, Captain Mannering flew fast jets including Tornado GR4 bombers and Eurofighter Typhoons in various leadership roles across the globe. Between 2007 and 2010, he was stationed at RAF Coningsby. He was also based at RAF Waddington and RAF Cranwell for a time. Today, he is a commercial airline pilot, instructor and examiner, flying Boeing 737 Next Generation aircraft around the world.
Of this new training consultant role, he said: "The RAF has a very well established and developed leadership management training programme that fosters individuals through life and work. It means that if you are suitable and willing, you get promoted and you are afforded more responsibility with more leadership and management tasks.
"I'm combining this with the very different command and control aspects of leadership that are required as commander of an airliner and applying it to the unique organisation and structure of Home From Home Care."
Director of Home From Home Care Hugo de Savary said: "Fast jets and airliners might seem a long way from care, but we're very different to any other care home operator, so this is exactly the kind of progressive, modern and dynamic leadership training our future managers need. The management practices of the RAF have been successfully adopted by other medical institutions like hospitals with great success, so we're really excited to see the impact this training programme will have."