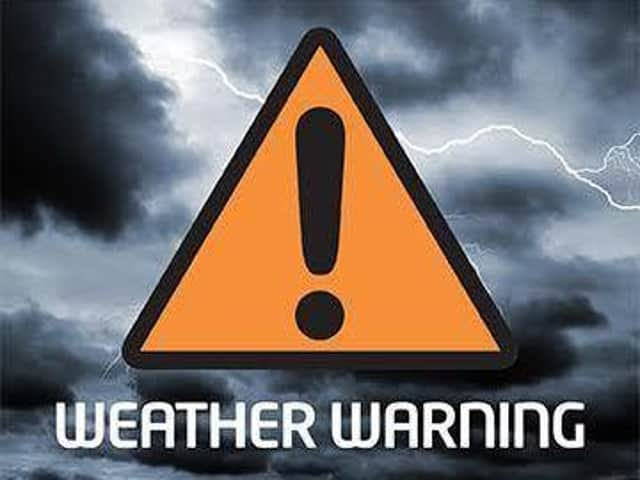 Amber and Yellow weather warnings for rain have been issued for the Skegness area.
Storm Christoph is expected to bring winds gusting up to 42mph over the next two days.
Today (Wednesday) will, however, be mild, with outbreaks of rain and drizzle, heavy at times particularly over higher ground.
Occasional drier spells are possible, but it will remain mostly cloudy and windy. Mild across all parts. Maximum temperature 11 °C.
The Met Office has issued flood warnings for some parts of Lincolnshire, but not the Skegness area.
Winds easing for a time during the evening but remaining wet with further pulses of often heavy rain. Becoming colder and windier again at the end of the night. Minimum temperature 2 °C.
Outbreaks of rain, with possible hill snow for the Peak District will clear early Thursday. Thereafter, sunny spells and scattered showers and remaining windy and bitterly cold. Maximum temperature 7 °C.