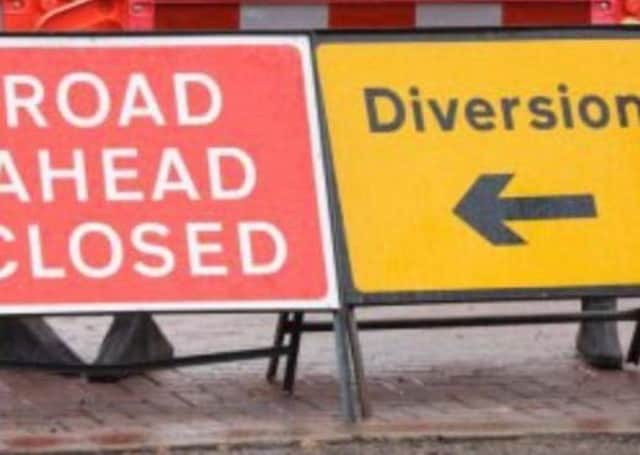 The county council closed the A158 north of Horncastle last week so contractors could carry out a programme of improvements.
The council confirmed the official diversion route for traffic heading east was the A157 from Wragby to Louth and the A153 to Horncastle to link up with the A158 again.
Traffic heading west followed the reverse route, again via the A153.
However, contractors erected temporary traffic lights south of West Ashby on the A153 on Sunday morning - leading to confusion and long delays.
To add to the issue, Sunday proved to be the busiest day on the roads for weeks - with many people taking advantage of the easing of lockdown restrictions to head to the coast.
Horncastle Police confirmed there were long delays on the A153 heading into and out of Horncastle.
In a tweet on Sunday morning, police said: "Best avoiding the Horncastle area roads for the time being as the diversion route for the A158, the A153 north of Horncastle, is being tarred and chipped with delays for traffic."
The closure of the A158 near Edlington has already sparked controversy, with parish councillors in Hemingby saying their village has turned into a rat-run with vehicles looking to avoid the 33-mile diversion via Louth.
There are reports that Hemingby- and many other villages - struggled with extra traffic on Sunday as drivers sought alternative routes.
Alison Goddard was one of several people to contact the News.
She said: "Congratulations to our county council who shut one main road and then effectively closed the 
diversion on one of the busiest days of the year.
"It's a right old clanger! Don't people at the council speak to each other? The 
delays were terrible. Surely, this could have been prevented with a better planning."