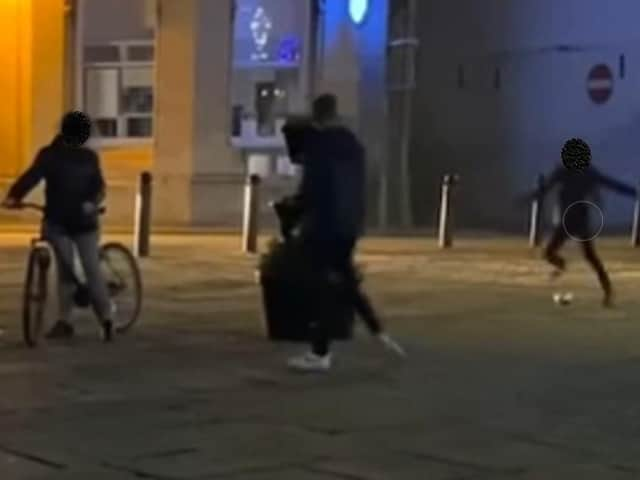 The lights were officially switched on with a virtual ceremony on Thursday.
On Sunday, one visitor to the town was left angry and frustrated as two youths from a group gathered in the Market Place kicked one of the silver baubles from the tree around.
Ben Gardner said he saw the teenagers playing football with the baubles they had taken from the tree.
He took a video of the group and posted it on Facebook, where it attracted dozens of outraged comments.
Ben told the Standard: "We have all been reckless at times when we were younger but these circumstances change everything, not only were they ruining something that offers a little joy in an otherwise bleak time, they were in a big group paying no attention to government guidelines.
"There's no wonder that we're in the highest tier when lockdown ends really is there?"
It is understood the police attended the scene and spoke to the youngsters, but Lincolnshire Police said they did not have any record of it, although officers could have attended during the course of their normal patrols.
A spokesman for the Christmas in Boston group, who are the volunteers who arrange for the lights to be put up every year, said: "Well, it's disappointing but not super critical. "Children don't always think about what they are doing and that things belong to people.
"We don't know what the police said or did when they attended but we hope it makes the children realise that it actually is theft."