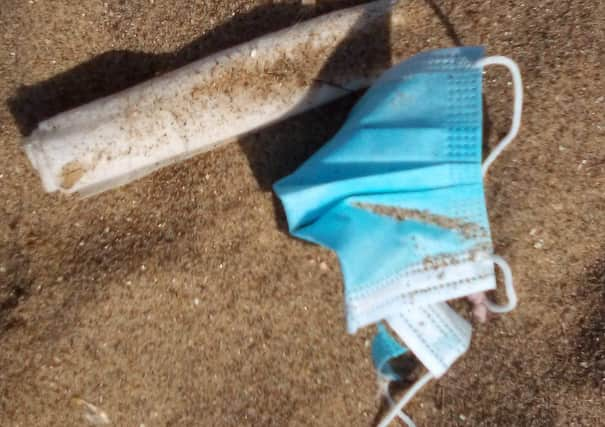 Lianne Havell says the amount of rubbish collected in recent weeks has been: 'out of control'.
Lianne said: "The beachcare team at the present time is just my family - husband Steve, son Jordan and myself due to the current Coronavirus regulations.
"The amounts of litter have been considerable – much more than is usual this time of year.
"We are getting really fed up with clearing up after lazy people who can't use bins.
"Masks and gloves and simply hundreds of abandoned wipes and even sanitary bits recently – all totally disgusting.
"Cigarette litter has also increased dramatically too.
"People need to realise all this is toxic.
"We actually felt quite disheartened and dispirited at the end of last week as a result of the recurring rubbish.
"BBQ left overs, takeaway boxes, broken toys, bottles, tins, broken glass, PPE and much more.
"Everybody has to act responsibility to help clear up .
"A lot of tourists and day trippers do use the bins provided and I would like to thank those who act responsibly.
"To those who don't – please don't mess up our environment, We do have a life away from clearing up after you.
"We don't get any payment or recognition for the amount of effort we put in and just lately the amount of time has been considerable."
For more info search for Sutton on Sea Beachcare on Facebook and Twitter.