Appeal to help pay for emergency surgery for mother cat in Skegness
Cat welfare volunteers in Skegness are appealing for help to pay for emergency vet care for a mother cat and her three tiny kittens.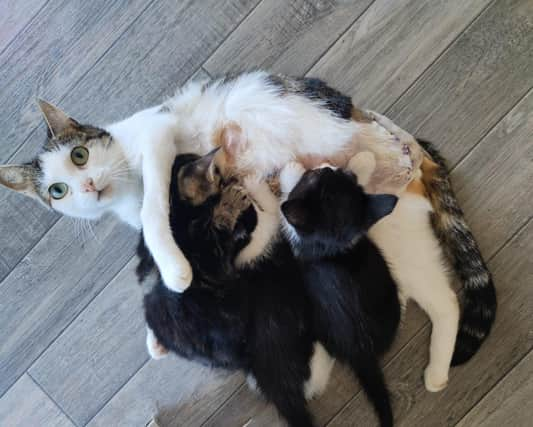 Cherry was signed over into care at Skegness and District Cats Protection with an injury in need of expensive surgery – around £1,500 – that her owners could not afford.
X-rays by Aldervale vets on behalf of Cats Protection revealed that Cherry had a badly broken leg near the hip and the recommendation was to amputate immediately so that she could recover and continue to provide the valuable early care for her six-week-old kittens.
Fiona Smith, co-ordinator at Cats Protection's Skegness and District Branch, said: "It was a nasty break and vets advised this would be Cherry's best chance for a happy life. Poor Cherry has been through so much in these weeks but she is trying her very best to look after her kittens. She's a great mum and she shows every sign of making a good recovery on three legs."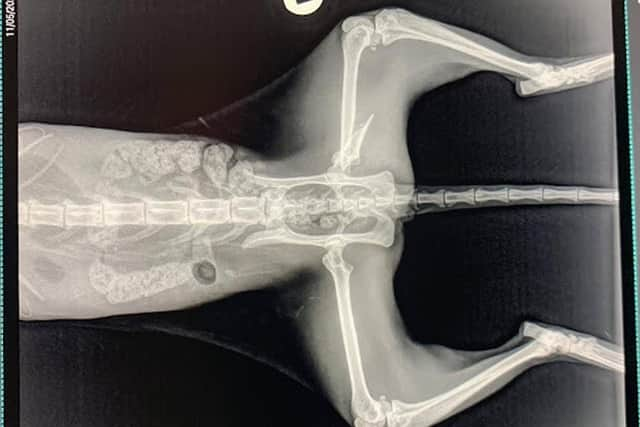 Cats Protection is funded by donations and does not receive government funding for the valuable work caring for cats in need and supporting better feline welfare. Surgical treatment such as needed by Cherry, as well as caring for the malnourished kittens, takes a toll on the branch finances.
Fiona said: "We rely on donations to care for cats in need and to find them new homes in the area. We could not do any of this work without the generosity of our kind-hearted supporters who enable us to help hundreds of cats each year.
"When a major surgical case like Cherry and her poorly kittens comes our way, we feel it in our pocket and we have to make the difficult decision to ask our friends and supporters to help top up the accounts."
Volunteers have set up a JustGiving page to help pay for the operation and fund the recuperation and care of Cherry and her three kittens.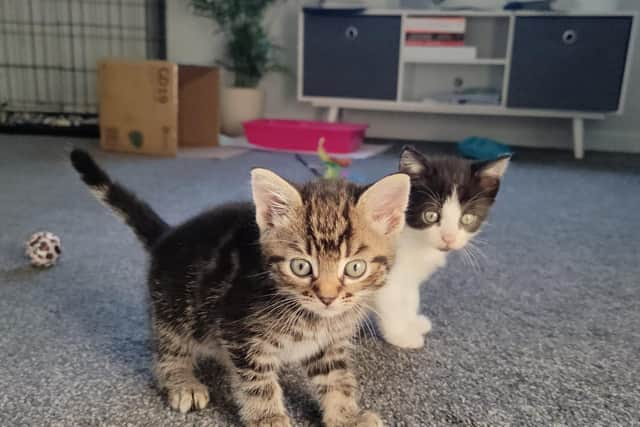 Fiona added: "Times are hard for everyone so any donation, no matter how small, will make a difference. It will mean that, when they are ready, all four will go to make a fresh start in their own forever homes."
To donate to Cherry's appeal, visit: the JustGiving page here