Apprentice chef from Skegness impresses MPs at House
MPs at the House of Commons were given some sweet treats thanks to an apprentice commis chef from Skegness.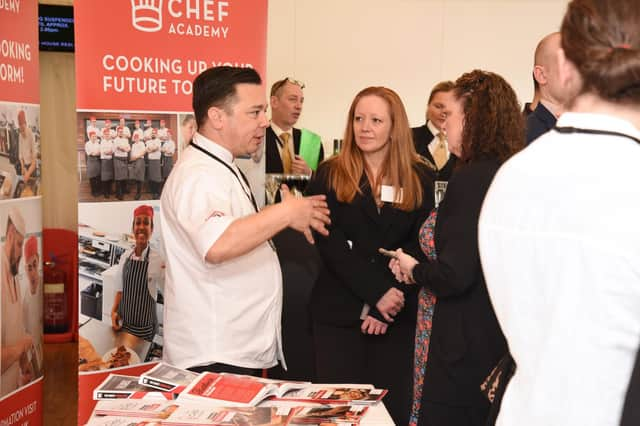 To celebrate National Apprenticeship Week, Butlin's Chef Academy visited the Hospitality Apprenticeship Showcase at the House.
Just under a year since the launch of the Butlin's Chef Academy, apprentice chefs were invited to speak first-hand about the exciting opportunities available through the scheme.
Jeronimo Simeos met MPs and industry experts to highlight the opportunities the programme provides. He presented a selection of mini-deserts and sweet treats that the apprentices learn to make as part of the programme.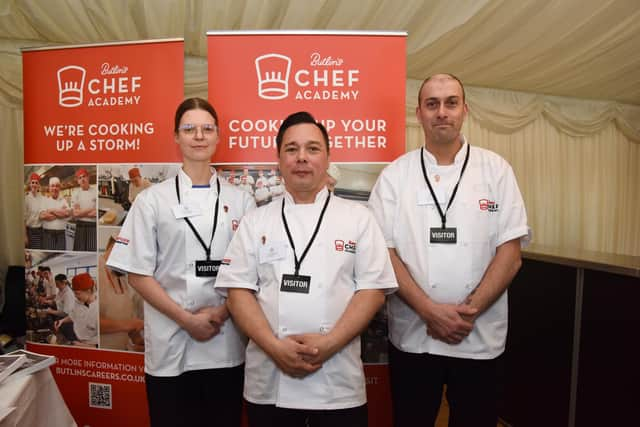 During his time on the course, Jeronimo has worked in a variety of different restaurant kitchens at the Skegness resort and attended skills and knowledge masterclasses led by industry experts.
He said: "A year ago I was doing very basic things in the kitchen like washing salad. Now I've been to the Houses of Common, presented desserts we've made on the course and shared my experiences of this amazing programme. It's all thanks to the Chef Academy and I can't wait to continue learning as I complete the programme."
The Butlin's Chef Academy is designed to give aspiring chefs the perfect platform to learn, grow and develop industry skills in a yearlong programme.
John Kelly, Butlin's Head of Culture and Development who was also present at the Hospitality Apprentice Showcase said: "We're delighted to be here. It's been less than a year since we launched the Butlin's Chef Academy which is a unique and fun programme that really stands out from the crowd.
"Seeing our chefs grow and develop skills during the programme, with a clear progress path within the company, is brilliant. Our Chef Academy is the perfect platform for anyone wanting to get into the industry and learn a higher level of cookery skill."
With four cohorts a year, and applications open for 2023, to apply to join Butlin's Chef Academy visit: .butlins.com/chef-academy
Butlin's is one of the largest employers along the Lincolnshire coast offering a wide variety of jobs. A number of career opportunities, including in catering, are currently available at the Skegness resort. For details visit jobs.butlins.com/skegness