Arts Council grant of nearly £30,000 for contemporary art
You have the opportunity to immerse yourself in contemporary art around Louth this summer thanks to a grant of nearly £30,000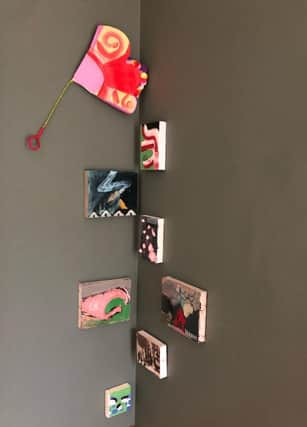 Spectrum Arts Collective is creating INTERMISSION this summer – a new way to experience contemporary art in Louth, with a grant of £29,974 from the National Lottery through Arts Council England, as well as grants from Zero Degrees Festival, East Lindsey District Council, and Louth Town Council.
Partners include Laceyfield School, Kidgate School, Louth Academy, Louth Library and Spout Yard Park & Gallery.
INTERMISSION is the first project from a new creative collective, made up of visual artist Jayne Cooper, sound artist Keith Angel and producer Lucy Lumb, all based in Louth.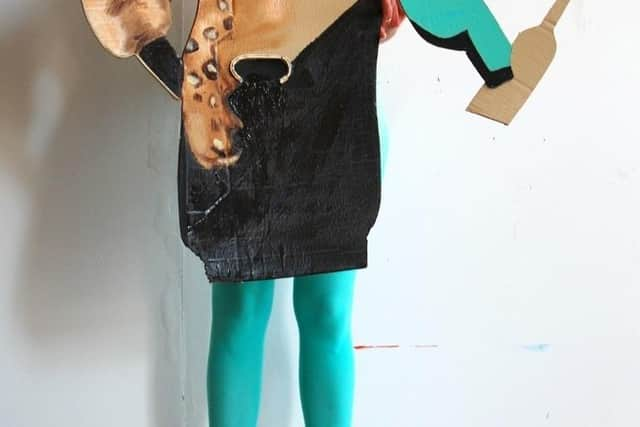 The purpose built artwork installation will pop-up on Saturdays in busy places around Louth in late June and early July, as part of the Zero Degrees, with 3D structure with painted surfaces, wearable collage and soundscapes.
Producer Lucy Lumb said: "Our starting point was the delightful and long-standing tradition of the mid-way interval in all the films shown at Louth Playhouse Cinema.
"This represents a pause or break from what's come before, a magical space of imagining what comes next and 'what's around the bend?'.
"INTERMISSION is a place to pause during your busy day. You can view, listen and think, move around and get up close for an unusual encounter with artworks with sound!"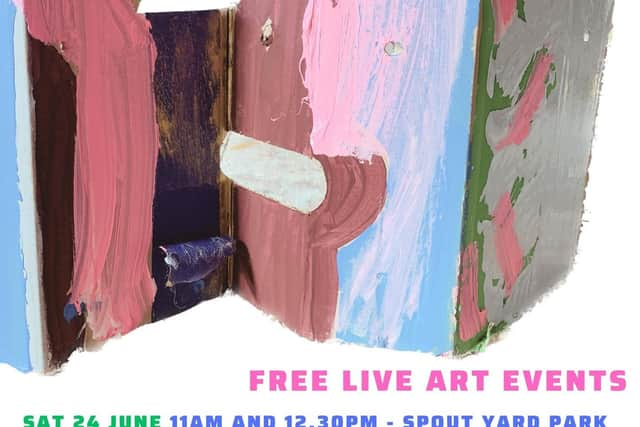 Alongside new artworks by the artists, INTERMISSION will incorporate sound and collage made by local families, children and young people in creative sessions held in schools and public places.
INTERMISSION will kick off with a workshop on Sunday May 13 from 10am to 12noon with a free World Collage Day drop-in workshop at Louth Library, encouraging families collaborating together on new collages to be incorporated into the INTERMISSION structure.
Then on Saturday June 24, INTERMISSION will be launched in a special event at Spout Yard Park.
Kicking off at 10.30am, there will be another free creative collage activity – a chance to create something to bring to the launch event – and the premiere event begins at 11am and again at 12.30pm.
You have the opportunity to join the artists to view the artwork structure and see INTERMISSION come to life with sound and performance.
Guests are invited to don a silent disco headset and a painting accessory and get immersed in the experience!
On Saturday July 1, INTERMISSION continues at Louth Library, with the structure appearing outside the library, in a new formation.
Then on Saturday July 8, INTERMISSION concludes in Louth Cornmarket, with a final chance to experience the live events from 11am.
To find out more, visit the Spectrum Arts facebook page at www.facebook.com/Spectrum.Arts.Collective