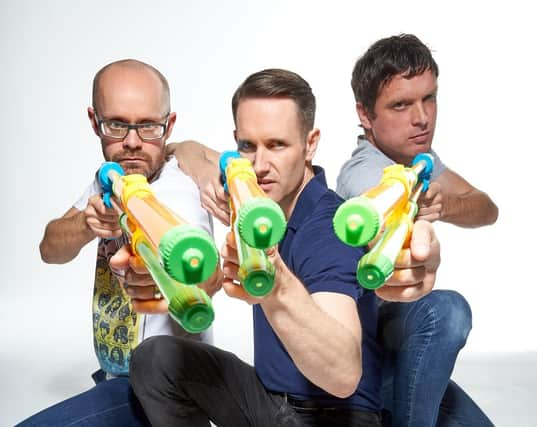 Y Not at Home is the huge virtual version of the biggest indie festival in the north! From 6pm on Friday and 3pm on Saturday, you'll be treated to exclusive performances, fitness classes, skits, artist takeovers, hilarious quizzes, book reads and much more – and it's all free to watch.
Lauren Hibberd, King Pleasure & The Biscuit Boys, The Hara, Jaws, Matlock trio Patawawa, Beans on Toast, PABST and Wild Front will be among the artists whose music will be live streaming.
Workout legend Mr Motivator will have fans moving at home during his unmissable online fitness class - just as he does for the festival's usual weekend in the Peak District between Matlock and Buxton! Plus you can even take part in interactive karaoke with Shaun Williamson, also known as Barry from EastEnders.
Fans across the country have been gifted party packs to help them get in the spirit of the festival.
Y Not organisers say, "We were devastated not to go ahead with Y Not Festival this summer, but we hope to bring you all a wonderful weekend of festival vibes straight to your door for Y Not At Home. Have fun and party safe!