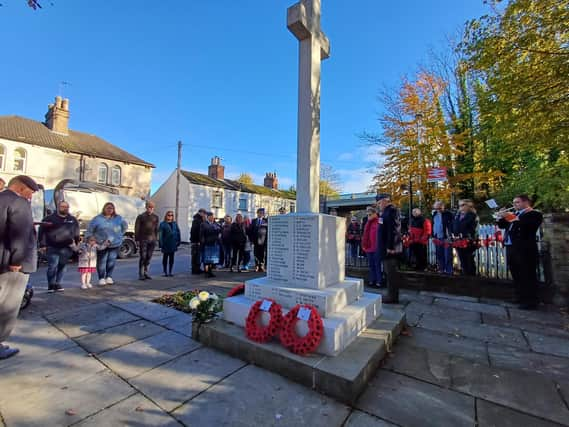 At the 11th hour on the 11th day of the 11th month....
Armistice Day this year fell on Saturday, which coincided with a meeting of the Market Rasen Veterans' Breakfast Club.
Published 13th Nov 2023, 10:02 GMT
Those attending the club were invited by members of the Tealby & Market Rasen Branch of the Royal British Legion to wear blazers and medals and join in the National Two-Minute silence at the Market Rasen's war memorial.
In all, around 40 people attended to join the veterans to pay their respects to the fallen.
Rob Tinker, Market Rasen Town Band's chairman and principal cornet, played the Last Post and Reveille.
The short commemoration ended with the poignant words of the Kohima Epitaph:
'When You Go Home, Tell Them Of Us And Say, For Your Tomorrow, We Gave Our Today.'