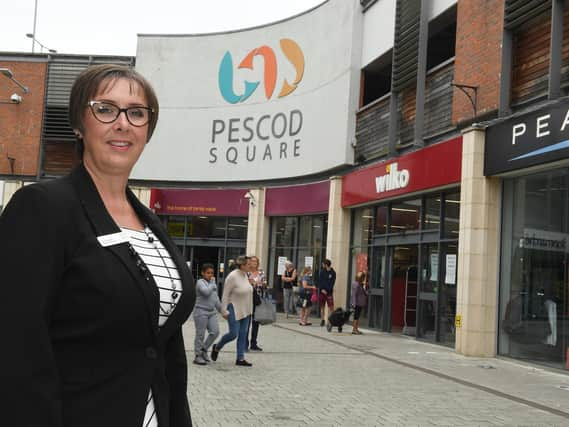 Shoppers returned to the high street as non-essential stores were able to re-open their doors for the first time since lockdown began on 26 March.
They found it was a very different environment with social distancing regulations being enforced by police and Boston Council ambassadors.
There were limits on numbers of people being allowed in shops, restrictions on touching products and trying on clothes, and signs and markers enforcing strict social distancing and even one-way pedestrian flows.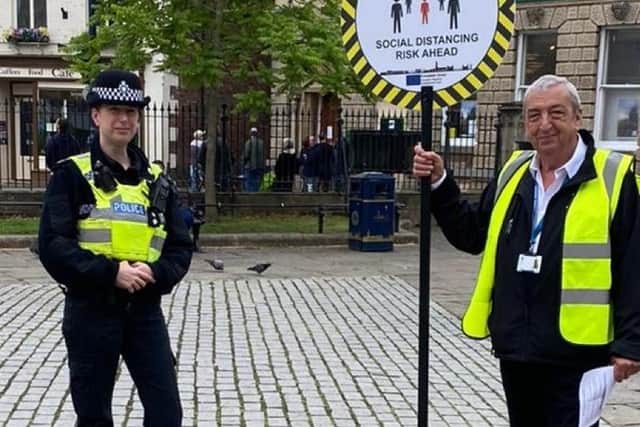 But despite all this, Lisa Dawson, manager of Pescod Square, has no doubt it was a successful return for many non-essential shops on the high street.
She said: "It's been brilliant. I was a little apprehensive beforehand. We just didn't know how people would behave; whether they would flock to the shops, or whether they would be cautious or not turn up. As it turned out, we got something that was in the middle.
"It was great to see so many shoppers, great to see so many smiling faces in the sunshine, and great to see the shops open. Not everyone is open yet, but it's great to see those that are back. We are all one big happy family here."
She said people had generally been good in terms of queuing and following signage, but said as people got used to the changes, it would get much better.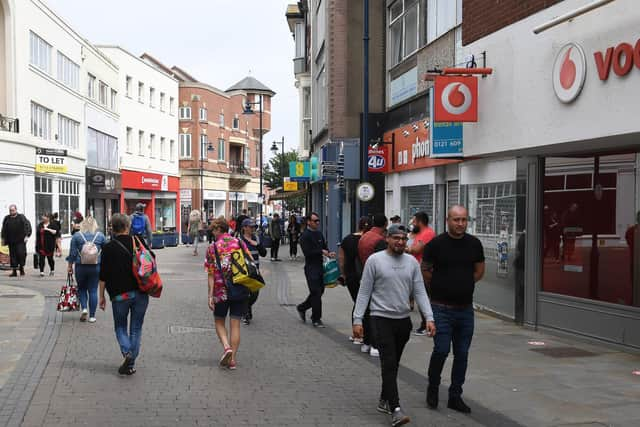 And there was strong evidence that the people who had come out were spending. "We've seen lots of carrier bags. Tills have been ringing. All in all, we've had a really good feel to today," said Lisa.
There were reports of huge queues at Boston Shopping Park, with Sports Direct in particular seeing a long queue snaking around the car park with reports of shoppers waiting more than an hour to get in.
MP Matt Warman said on Monday: "Support your local high street and stay safe. In Boston & Skegness we are lucky to have great independent retailers that provide services we know and love.
"But as non-essential retail shops re-open today, remember to be considerate and practise social distancing from others."
Boston Council created an action plan to help a safe return to shopping on the high street.
And it had ambassadors on the street, equipped with social distancing marker devices, to ensure people adhere to the safety rulings.
The plan says the safety of those who live, work and shop in the borough is the council's number one priority and it has introduced a number of physical changes in the town.
This includes signage advising shoppers of the Government safety warnings and reminding people to follow social distancing guidelines keeping two metres apart from anyone outside of their household.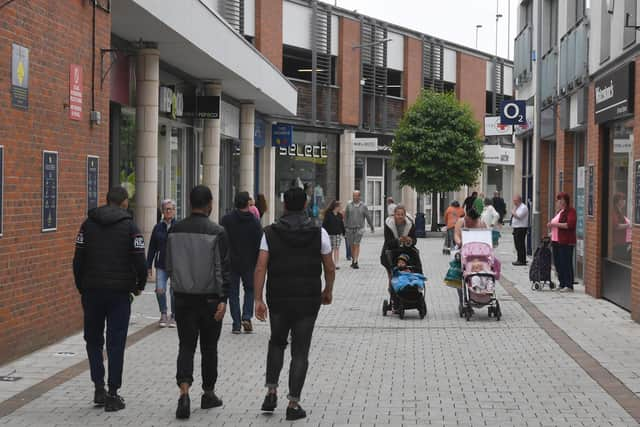 Councillor Nigel Welton, portfolio holder for economic development, said in the action plan: "Our priority is to ensure that Boston borough is as safe as possible for everyone."
Across the county, queues built up since the early hours – with one at Lincoln's Primark reportedly starting at 5am.
With Lincolnshire hospitals registering a sixth day in a row of not having a reporterd coronavirus related death, Lincolnshire's director of public health Derek Ward urged people to stick to safety measures such as the 2m distance and the regular washing of hands as the lockdown eased.
"The overall guidance, and this is down to the shops as well, is to not handle products if you aren't going to buy them if at all possible.
"Different shops will have different rules depending on what they will do if you have actually picked something up and looked at it and then put it back down.
"We know the virus can live on hard surfaces for a number of days so there is there is mitigation to try to get rid of that, but the key thing is if you wash your hands before and after you touch anything and you aren't touching your face in between, then the virus can't get to the skin."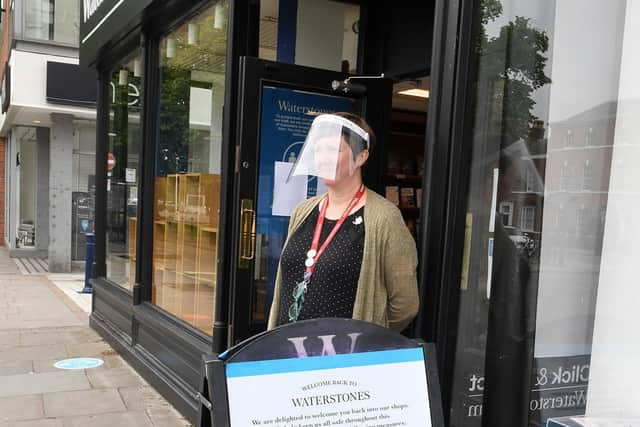 l Boston Council is offering businesses a free promotional opportunity for what it has dubbed #MakeItMonday next week.
The council is offering a free social media promotion for all local firms in the borough on Monday 22 June.
It will share a paragraph about the business on its social media pages.
Businesses need to send a few words about their firm and a picture to [email protected] to reach her no later than 9am on Friday 19th June 2020.