Backlash over plans to bring back parking charges next month
Opposition is mounting to East Lindsey District Council's controversial move to re-introduce car parking charges from July 1.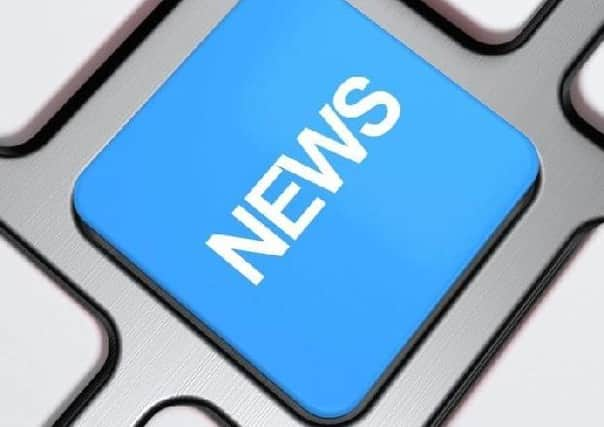 Charges have been scrapped during the Covid-19 lockdown but the council has confirmed they will be reinstated at ALL its car parks.
The announcement coincides with the planned re-opening of many independent retailers next week, following the easing of lockdown regulations.
Horncastle Town Council held a 'virtual' meeting last night (Tuesday) and the re-introduction was described as a 'disgrace, ridiculous and the last thing traders needed' after the devastating financial impact of Covid-19 on many high street businesses.
During the meeting, district councillor Richard Avison confirmed the decision to re-introduce parking charges was made by ELDC's executive.
He told the meeting that district councillors only heard about the decision hours before it was made public.
He admitted many district councillors were disappointed that they had not been consulted.
Coun Avison revealed ELDC was heading for a £5m black hole in its financial budgets for 20/21 because of Covid-19.
He added car parking made up a significant part of the council's income.
He said the council expected to lose around £1.2m in revenue from car parks -- the bulk from parking facilities on the coast.
Coun Avison also said the council was expecting a loss of £1.2m from the closure of its Kingfisher Caravan Park during lockdown.
Initially, the council had expected a loss of around £7m on expected overall income but Coun Avison revealed a programme of proposed savings had offset around £2m.
The savings include scrapping non-essential repairs and filling non-essential staff vacancies, as well as £1.2m contribution to a new homes fund.
Coun Avison said that apart from car park charges, other income streams had also been slashed - including revenue from business rates and Council Tax.
He said he could 'fully understand' the upset caused by the re-introduction of car parking charges - and the timing of the announcement - but explained the authority was under pressure to boost funding 'to continue to deliver frontline services'.
Town councillor Matthew Wilkinson said that while he understood the financial position of ELDC, starting charging for car parking was 'ridiculous.'
Several councillors said the bill for cleaning machines and introducing other health and safety measures at car parks could top expected income.
Coun Richard Barker said the decision was a 'disgrace' and would hit traders hard.
ELDC councillors are due to debate the matter at a meeting tonight (Wednesday) but barring a U-turn, it seems charges will return.
Town councillors said they planned to hold talks with ELDC about the situation locally and also pledged to press for the introduction of two hours' free parking to bring Horncastle in line with other communities - like Woodhall Spa.
However, Coun Barker said he wanted the return of charges to be scrapped or at least postponed adding: "They (ELDC) should be doing everything they can to support local traders but the message they are sending out is they simply don't care."
Chairman of the Louth Independent Traders, Gary Denniss added: "Louth still has the cheapest parking in the area - in some places, it's just £2 to park all day, which is unheard of in some other towns and cities.
"Free parking can't go on forever, and we need to get back to a sense of normality.
"It may well have been beneficial to have free parking for a few more weeks, but I can see it from both sides.
"But I don't think it will be too detrimental to local businesses, as it's still very cheap.
"We are putting up bunting in the town tonight, and fifty hanging baskets will be arriving soon.
"This has been tough for everybody - businesses and the public - but we want to create a sense of normality."
Readers on Facebook have also had expressed their disappointment at the decision
Peter Cooper said: "All car park charging will resume from July 1. Well, it was good while it lasted folks."
Charlotte Young said: "I think the council should be going out of their way to encourage people back to local businesses. Sod off with your parking fees for a bit. Louth market used to create such a buzz when I was young. Need to get back to those times."
John Lusby said: "How to kill the high street in one easy step, amazon doesn't charge you for car parking."
Peter Hill said: "Isn't it about time to make all car parks in Louth either free of charge or refunded if a ticket is presented at a local shop? Yes, I know the Co-Op does this. Also, take the car parks away from the private companies. Lets get money back into the town."