Banking on brightening Market Rasen with colourful art and lights
The latest area of Market Rasen to be given the 'lighter brighter' Christmas feel is the former HSBC building in the town's Market Place.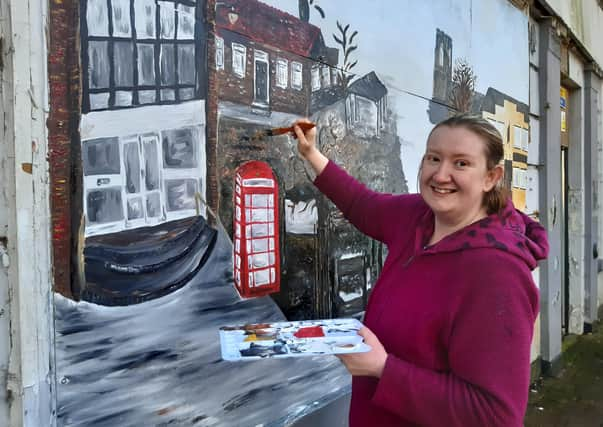 Owners of the building gave permission for boards to be put over the main windows, so town councillor and local businesswoman Nicola Brooksbank, pictured, could use her artistic talents to create two seasonal murals.
Some of the youngest members of the community will be adding their own art work to the murals soon too.
Children from Town & Country Kiddies and Market Rasen Preschool have been busy making leaves and bulbs with hand and foot prints, which will be added once the paintings have been completed.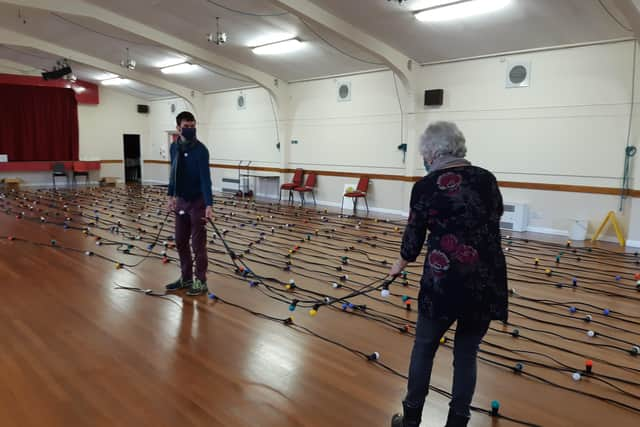 The Living Advent Calendar is now under way too meaning a different area of the town will be given a bright addition every evening.
One window will be revealed every day in the run up to Christmas and the location will be revealed on the Market Rasen Action Group News Facebook page.
Now, the town partnership group is looking to brighten up the Christmas of individuals.
In the week leading up to Christmas, there are plans to deliver a number of goody boxes, festive hampers and children's gifts to people across Market and Middle Rasen - but they need your help.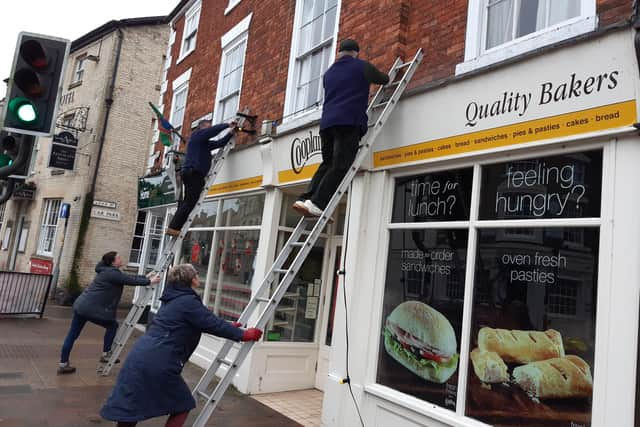 Town partnership chairman, Stephen Bunney said: "We would welcome any donations from our local community to help make this happen.
"Our local community has and continues to be extremely generous, so if anyone feels able to make a donation for any of the boxes, we will be pleased to accept them."
For the 200 Christmas Goodies boxes the group is looking for donations of mince pies and shortbread biscuits.
For the 30 or so Christmas Special Food Hampers requirements are: sweet biscuits, cakes, cheese biscuits, crisps and snacks, tinned fruit, tinned vegetables, tinned fish/meat, tinned custard, squash, washing up liquid, shampoo/conditioner, deodorant and sweets.
Donations can be made through the town council or by contacting Councillor Bunney directly: email [email protected] or call 07506 188570.
Volunteers from Market Rasen Town Partnership Group have completed the mammoth task of putting the new Christmas lights along the main street.
After spending Thursday untangling the cables and putting the bulbs in place, they spent Sunday attaching putting them up.
The work continues this week with the Christmas trees.