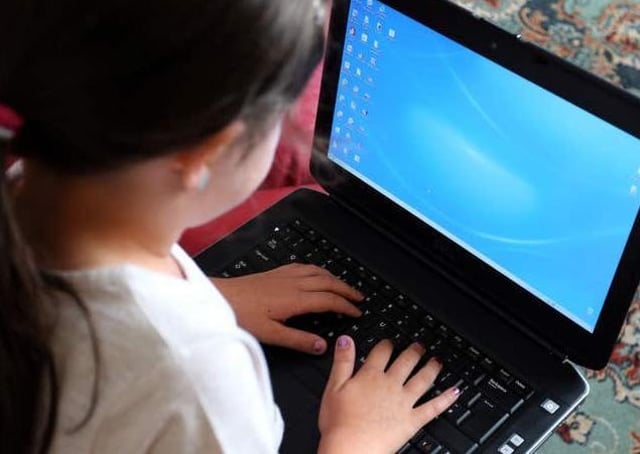 Rollout of laptops continues - although county schools admit there is still a shortfall.
Headteacher Grant Edgar recently revealed in the News that the school needed more laptops to help with homeschooling.
Mr Edgar explained the school had received an allocation of Government funded computers but that it was 'nowhere near' enough to meet demand.
He thanked people who had donated computers and said the school was working as fast it could to get them to students.
In a Twitter message last week, the school thanked Chris Sivill from Sivill Service - a Tattershall IT company - for his support in supplying laptops.
The school said it was 'massively appreciated'.
The company has been helping many other schools in a similar fashion, including Tattershall Holy Trinity C of E Primary School.
Meanwhile, latest figures show thousands of laptops and tablets have been made available for disadvantaged children through Lincolnshire's education authority since September.
However, a school leaders' union - the National Association of Head Teachers (NAHT) - says the Government's rollout of devices was still not finished, claiming children had been 'miserably let down' by the scheme.
Department for Education data shows 2,932 laptops and tablets had been sent to Lincolnshire County Council or its maintained schools as of January 17.
That was more than double the 1,104 reported on January 12.
The figures do not include those allocated to academy trusts, as they are not maintained by the local authority.
The devices handed out this academic year are in addition to the 1,309 laptops and tablets which were provided for care leavers, pupils with social workers and Year 10 pupils during the 2020 summer term.
Across England, around 1 million laptops and tablets have so far been distributed for disadvantaged young people during the pandemic by the Government.
Education secretary Gavin Williamson says that figure will rise to 1.3 million with a further 300,000 devices.
However, the Government has faced criticism over the scheme – a poll by NAHT of its members found nearly half had received fewer than 10% of the laptops and tablets requested.
NAHT general secretary Paul Whiteman said: "The Government's attempts to provide devices and internet connections for all pupils who need them are still incomplete, even though we are more than nine months into the pandemic.
"The Government needs to go beyond their boasts about the numbers of laptops delivered so far.
"Of more importance is the speed the Government can meet the needs of the 1.8 million children in the UK that Ofcom estimates have no home access to a laptop, desktop or tablet. In our view, they have been miserably let down."
Children's Commissioner, Anne Longfield, also said more work needed to be done.