Bathroom blossoms bring £500 competition prize to Bardney
A Bardney couple's bathroom-themed floral display has won first prize in Chestnut Homes' summer garden project competition.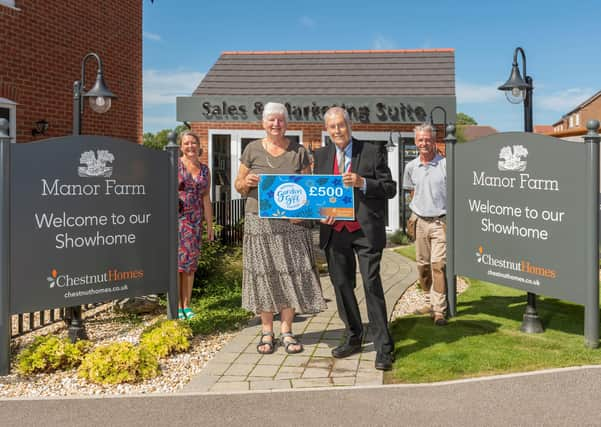 A Bardney couple's bathroom-themed floral display has won first prize in Chestnut Homes' summer garden project competition.
The Lincolnshire housebuilder invited readers to send in photos of their eye-catching horticultural projects for a chance to win £500 in gardening vouchers.
A wide range of entries were submitted from across the county, but it was the unique bathroom garden created by David and Jenny Pettit which most impressed the judges.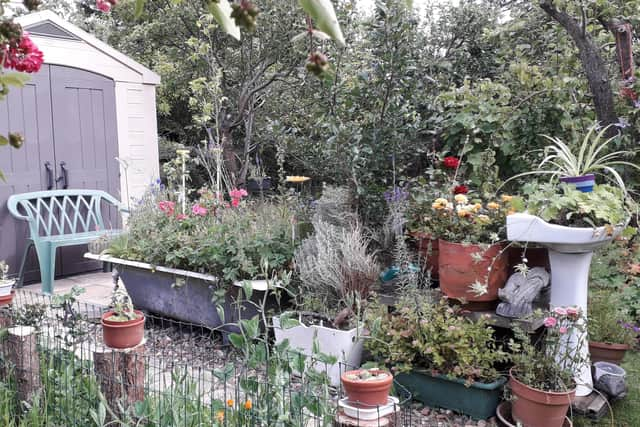 The retired couple's green-fingered venture comprises several upcycled materials including a bathtub, washbasin and a toilet cistern which are all full to the brim with a variety of wildflowers.
David, 82, said: "We are so stunned and very excited to have won the competition.
"We love our garden and spend a lot of time looking after it, so to have won this voucher is just fantastic."
David continued: "There is nothing wasted in our garden.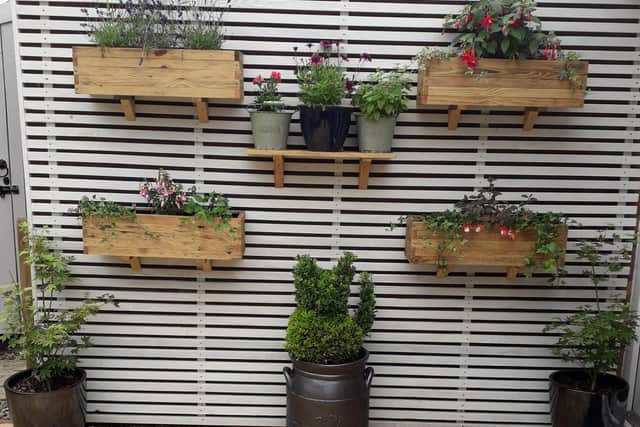 "We always look for ways to reuse and recycle everything, including the bath and wash basin in our winning garden feature.
"We can always gather a bunch of flowers for friends and Jenny makes jams, jellies, chutneys and home-made wine from our fruit.
"We also look for ways to give back and we put plants and fruit from our garden outside the front of our home for people to take – all we ask for is a donation for Help for Heroes.
"We have raised over £500 so far this year."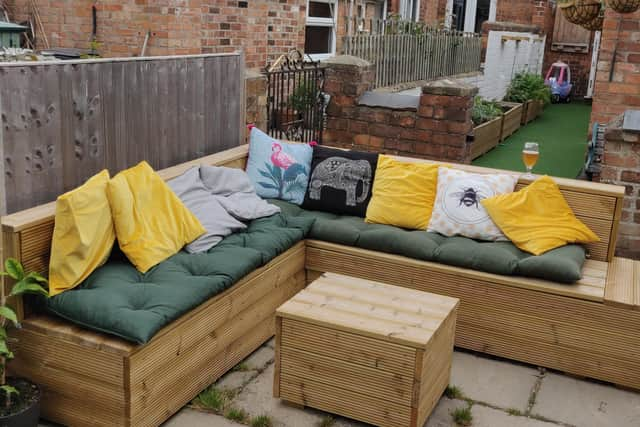 Jenny, 73, revealed the first thing they would be buying with their voucher was a new wheelbarrow to replace the one they bought back in the 1980s, which David has been patching up from time to time ever since.
She said: "We had an allotment and David took some of the surplus fruit to his work colleagues, they gave him some money that went towards the cost of the wheelbarrow.
"We are so grateful to Chestnut Homes for this prize.
"We love looking around garden centres together and I can promise that this money will be very well spent."
Steve Bark, Landscape Gardener at Chestnut Homes, explained why the bathroom garden was their favourite entry.
He said: "This project is based on up-cycling and is full of natural flowers, both of which are important for preserving natural wildlife.
"David and Jenny are both very dedicated to their garden and it's great to see them using it to benefit the local community and charity by selling their fruit and plants to neighbours.
"We are so happy that they entered the competition and they are worthy winners of the top prize.
"We were very impressed by the creativity we saw in all of the projects and we would like to thank everyone who entered the competition for sharing their fantastic gardens."
Two runners-up each received a £50 gardening voucher in recognition of their efforts.
Clare Penrose, from Woodhall Spa, brightened up her garage wall with new woodwork and plants, as well as a very impressive topiary cat.
She said: "The garage wall is the first thing you see when sitting on our patio, so one day I decided to put a smile on it.
"I love watching gardening programmes, and they inspired me to come up with the idea of a slatted wall which has solid plastic inserts so I can change what is in the troughs and move them around.
"The project took us a couple of days to complete, and now I can smile back at my lovely wall.
"I'm thrilled that Chestnut Homes loved my garden project enough to award me a runners-up prize.
"I will be using this voucher for my next project, which is a new water feature for the garden."
George Hexton, of Louth, also impressed the judges with his homemade bench, table and birdfeeder.
He said: "We wanted to create a fun, safe and educational environment for our little girl.
"The bench and planters took a full day to put together, and we created the bird feeders out of the offcuts from the bench.
"We think we will spend the voucher on more vegetable seeds for next year, as well as dried mealworms which the birds and hedgehogs will love!"
Chestnut Homes is currently building at developments across Lincolnshire in Alford, Bardney, Boston, Coningsby, Dunholme and Lincoln.
For more information, visit chestnuthomes.co.uk.