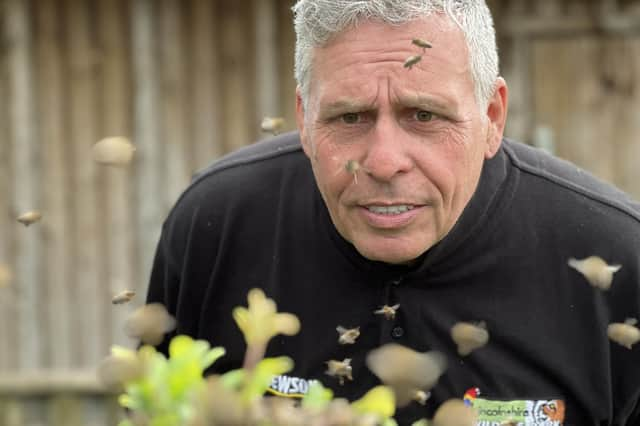 The bees had taken up temporary residence in the vicinity of Cecil the Tapir's enclosure
Thanks to the teamwork of the park's dedicated staff, in consultation with their resident beekeeper, Barry, who was on the
other end of the telephone, swift action was taken to ensure the wellbeing of both the tapir and the bees.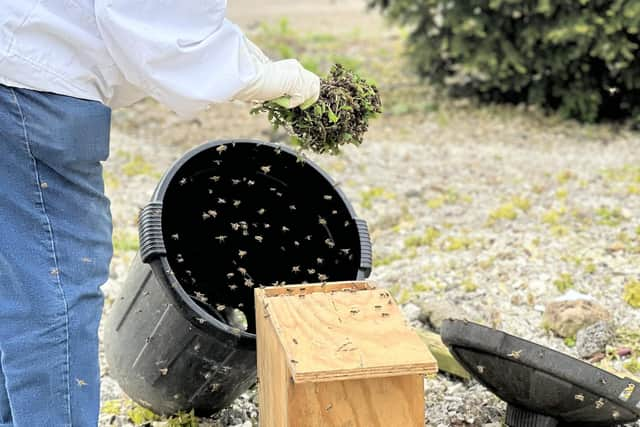 Concerns arose when it was discovered that a swarm of bees had ventured from their homes in a neighbouring village and had settled in a Hawthorn tree near Cecil's enclosure.
As Cecil has particularly sensitive skin, it was imperative to avoid any potential stinging incidents that could have caused distress or discomfort to the gentle tapir.
After consulting with Barry, it was decided that the most prudent course of action would be to relocate the swarm of bees back to their original hive.
Fortunately, a nearby beekeeper, who had experienced a hive departure of his own, also came forward to lend a helping hand.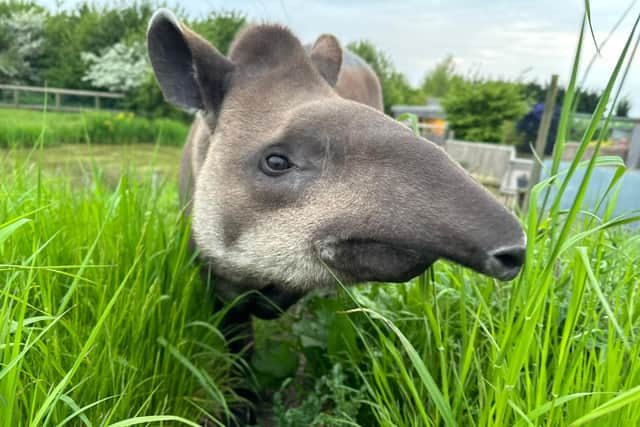 With great care and expertise, the bees were gently collected from the Hawthorn tree and safely transported back to their familiar surroundings.
"We are delighted with the successful outcome of this collaborative effort," said Steve Nichols, CEO, at Lincolnshire Wildlife Park.
"Our primary concern is always the welfare of our beloved animals, and Cecil's well-being is of utmost importance to us.
"We are grateful to Barry for his invaluable advice and to the neighbouring beekeeper for assisting in the safe return of the bees to their hive."