Bikers to roar into Wainfleet for annual meet
Hundreds of bikers are expected to roar into Wainfleet this weekend for what has become their annual meet.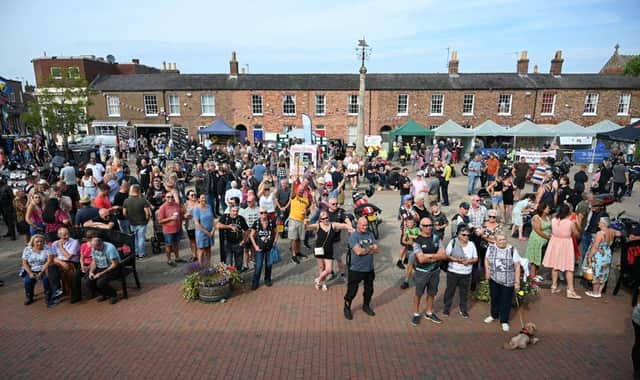 Th Bike Night will be the town's third event since the pandemic and takes place in the Market Place on Saturday.
It was first launched in 2020 by Carl Drury and local businessman Micheal Rusty, who put the event together in just five weeks to raise people's spirits after discussing how local businesses were struggling because of the effect of Covid-19.
On Saturday there will be entertainment from noon onwards, including live music, as well as stalls, food and drink.
This year's sponsors are MJ Plumbing services Skegness, T&B Containers, Wrangle. XL Garage Ltd, Wainfleet. Russell Taylor Recycling Ltd. Carl Drury, Steve Hardy and Michael Rust.
"We can't wait to welcome the bikers back for what is planned to be a full day for bikers and visitors alike," said Michael.
"It will also bring a welcome boost for local businesses."