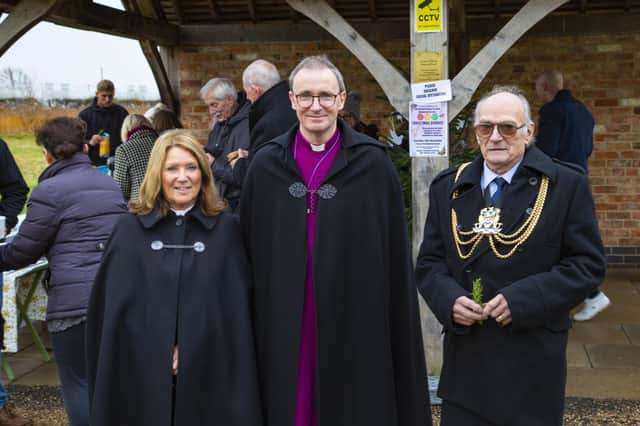 The event was held at the Lincolnshire Road Victims Memorial, at Westgate Woods, shortly before Christmas.
It was led by the Bishop of Grantham, the Right Rev Nicholas Chamberlain, who is pictured above with Jean Smith as a reader and the Mayor of Boston Coun Frank Pickett.
The Lincolnshire Road Victims Memorial Garden was opened in 2018 to offer a space of quiet reflection for those who have lost someone on the roads. However, it is available for anyone experiencing bereavement of any kind.