Antony Burnett has become the 'go-to' person on anything to do with the furlough scheme at RNS Chartered Accountants, based in Scunthorpe and Brigg.
The Government's Job Retention Scheme has been crucial to businesses struggling to pay staff during the lockdown.
And it has meant a huge increase in work for Antony and his colleagues.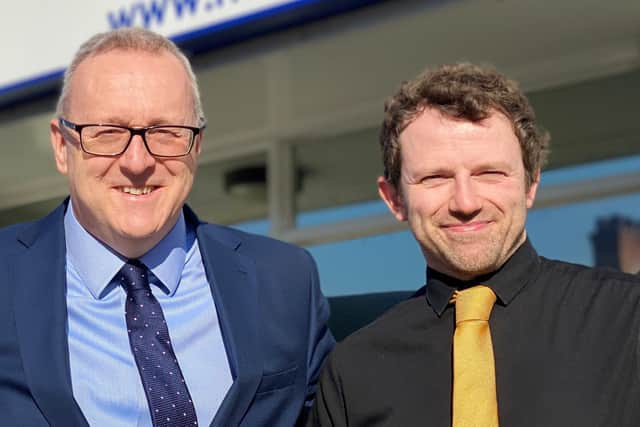 Antony said: "The furlough scheme has saved many businesses from closing and, in that sense, it has been welcome.
"But it can lead to technical questions and calculations. Firms have needed a lot of support to ensure they match the criteria and receive the correct amounts from HMRC.
"The partners asked if I would support the payroll team and specialise in the scheme as soon as it was announced and now it's taking up much of my time.
"I've enjoyed the new challenge but none of us could have predicted this is what I'd be doing so soon after joining RNS."
Antony, who lives in Blyton and attended The Queen Elizabeth's High School, joined the firm as an accounts senior earlier in the year.
He used to be landlord of The Gamekeeper in Scotter, but decided to sell the lease to start a career.
He began his accountancy training at home before being taken on by a Scunthorpe firm and then moving to a Gainsborough practice.
He completed his Association of Accounting Technicians' qualification during his five years there.
He said: "I am really happy with the move.
"I'm pretty much an all-rounder, having experience in VAT, payroll, company accounts, sole traders and taxation."
Senior partner John Heeney said: "Colleagues had to quickly adapt to the Job Retention Scheme and Antony's led the way.
"He's developed a real expertise and been able to support the payroll team.
"It helps he is local to northern Lincolnshire so understands its people and businesses."