Boston-area family raises hundreds for suicide prevention charity through individual marathons
Four members of the same family have raised hundreds of pounds for a suicide prevention cause in Boston through individual marathon efforts.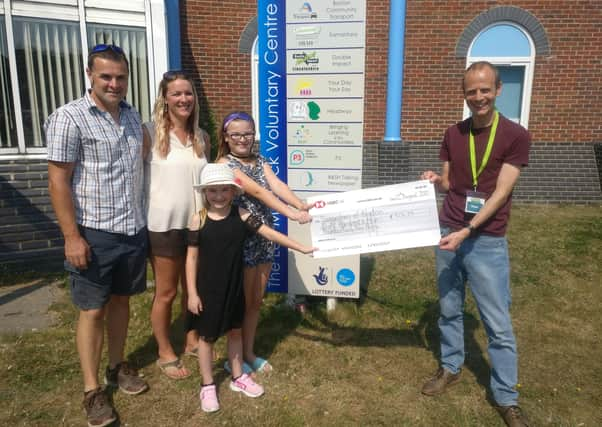 Mum Jennifer, dad Oz, and daughters Evie, 10, and Poppy, seven, from the Dunning family each walked, ran, or cycled 26.2 miles during July in aid of the Boston branch of Samaritans.
The family live in the Kirton area and Jennifer is a listening volunteer for the branch, which is based at the Len Medlock Voluntary Centre.
Initially, their target was £150, but after reaching this amount early in the month new targets of £300 and then £500 were set.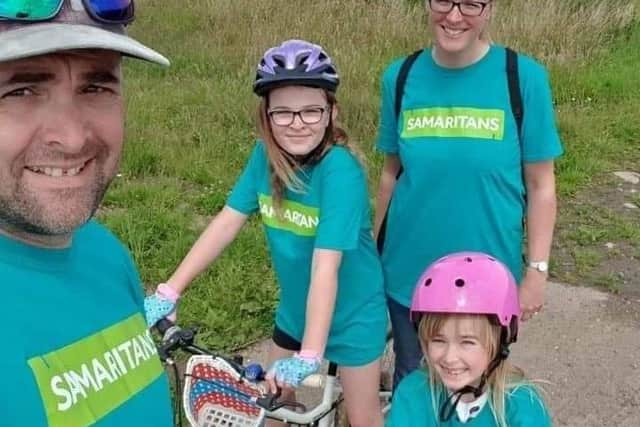 In the end, #TeamDunning brought in £804.29 for their cause.
The sum was recently presented to Mark Baker, branch director, who thanked the family for their efforts.
"What an amazing achievement, both in distance travelled and the amount #TeamDunning raised for our branch," he said. "The money will help us to continue supporting people who are going through a difficult time."
For more on the branch, visit www.samaritans.org/branches/boston/