Boston Book Festival returns to town this week with guest authors and BBC weatherman Paul Hudson
​The third annual Boston Book Festival returns to town this week – with guest appearances from various authors – plus BBC weatherman Paul Hudson.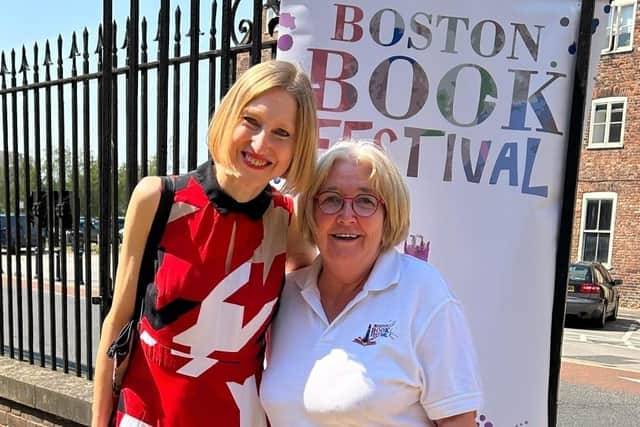 ​The four-day event will take place at various venues in the town from Thursday until Sunday.
Organiser Jane Keightley said: "The events will be taking place in Boston's beautiful and historic buildings – the Guildhall, Fydell House and Blackfriars Theatre.
"We have a great selection of authors coming including Megan Clawson, a local girl who now lives in the Tower of London who has used this experience as a basis for her book 'Falling hard for the Royal Guard'.
"We also have Jay Courtney - author of 'Juicy Crones'. Jay and her Juicy Crones show how you can make post-menopause life magnificent!
"For crime fans we have Philippa East and Barbara Copperthwaite and for a huge dose of inspiration we have Emma Sheardown who will talk about her book 'There's No Such Word As Can't'.
"Fans of Look North's weatherman Paul Hudson better get their tickets booked early as we think he will be very popular.
"Leslie Cavendish was hairdresser to the Beatles for many years and has many tales to tell. Come and listen to him talk about his book 'The Cutting Edge'."
• Talks with the various authors can be booked via Blackfriars Theatre and Arts Centre on 01205 363108 or via www.blackfriarsartscentre.co.uk. For more details visit www.bostonbookfest.co.uk.