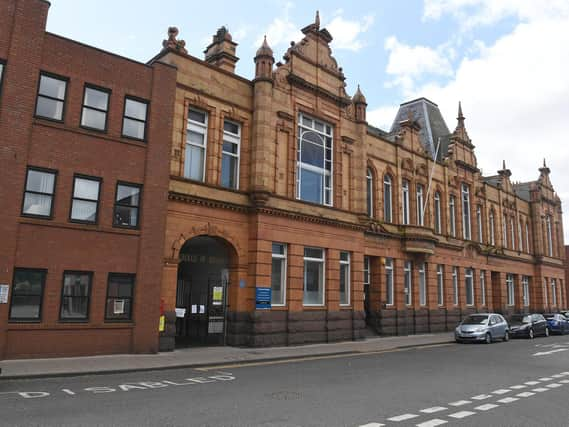 The full council meeting tonight is recommended to accept the strategic alliance proposal, which would come into effect from the beginning of next month and see ELDC chief executive Rob Barlow taking over as chief executive of both councils.
Councillors will hear how the total savings would be more than £15m between both councils over the next ten years, with Boston's saving equating to about 33%.
But after a more than three-and-a-half hours of debate and questions over the plan last Thursday, the corporate & community overview and scrutiny committee passed a recommendation calling for a delay.
Council leader Coun Paul Skinner and deputy leader Coun Nigel Welton were subjected to a number of questions about the proposals over the course of the meeting.
And a proposal by Coun Richard Austin that there should be at least a six month period for further discussions of the proposal before proceeding with the plan was passed by six votes to five – but only after committee chairman Coun Stephen Woodcliffe was forced to use his casting vote.
Coun Austin had earlier said: "We are being asked to make a decision of historic proportions with quite inadequate consultation and examination."
His proposal stated: "This council agrees that a strategic alliance needs to be the best fit for Boston, therefore we propose at least a six month period before proceeding with the options before us."
The recommendation will be put before the full council tonight, along with a recommendation from the Council's cabinet that the proposal go ahead as planned.
As well as seeing Rob Barlow become joint chief executive, the alliance plan would see Michelle Sacks, the current deputy chief executive of Boston Borough Council, become joint monitoring officer of both councils, and Paul Julian, current finance director of Boston, become Joint S151 Officer of East Lindsey District Council and Boston Borough Council.
Boston would meet 33% and ELDC 67% of salary costs and costs of officers departing, which would include current Boston Council chief executive Phil Drury leaving his post, under the arrangement.
The savings target for the first 12 months would be to reduce the combined budget of the two Councils by £1.2m, with a provisional target of delivering a further saving across the partnership from all budgets set at £600,000 over the next 12 months.