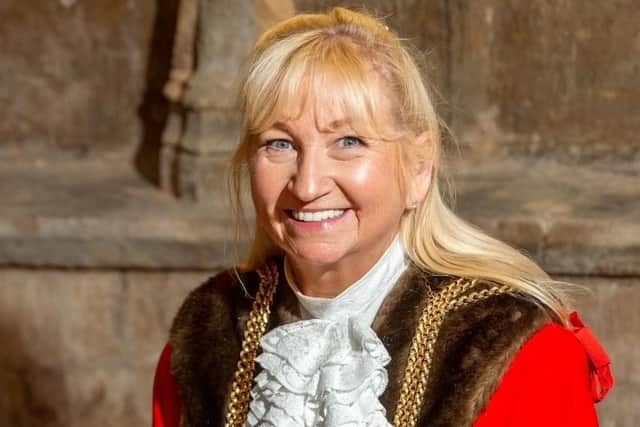 Mayor of Boston, Coun Anne Dorrian. Photos by John Aron.
Mayor of Boston, Coun Anne Dorrian, will be hosting the get-together at the Council Chamber at the Municipal Buildings in West Street, on Wednesday, November 9, from 10am-12noon.
"My aim this year has been to de-mystify the Mayoralty and invite as many people as possible to take part in civic events," she said. "The Mayoralty belongs to the people of Boston, not the council, so it's important that they feel welcome in the building too.
"I've been shocked to discover that many residents who've been 'born, bred and buttered' in Boston have never been inside the council chamber, or seen the civic regalia, so this is the type of occasion that allows us to open the doors wide open and encourage people to come along.
"I am especially keen to sit and chat with the elderly residents of our borough and to hear their stories of growing up in the area. I am interested in their experiences of going to school, getting a job, courting and marriage, raising a family, and their views of how the town has changed for better or for worse.
"Mr Andy Lamming, Mace Bearer, will be on hand to show our historical charters and our beautiful silverware; and for those who are particularly interested, he will also explain the history of some of the pieces."
Coun Dorrian added: "I'll be absolutely delighted to just sit and have a natter over a cup of tea and a cake!"