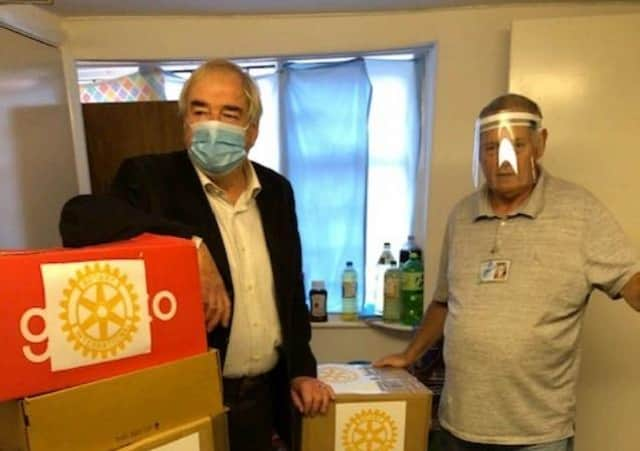 The month-long effort was inspired by the impact of the coronavirus on the service, as club president Geoff Day explained: "Mindful of the fact the food bank has been hit by a double whammy of increased demand and reduced donations, both due to the Covid-19 pandemic, the members of the club decided that a collection and donation month would accord with Rotary's objective of 'service to the community'."
In all, just over 66kg in goods was donated, mainly long-life and long-dated items.
The manager of the food bank, Bob Taylor, described the amount donated as 'outstanding' and said that it came at an important and difficult time for the service.
The Boston food bank is one of more than 1,200 nationally overseen by the Trussell Trust. It provides three days' supply of nutritionally balanced emergency food to people who have been referred to them by one of 25 partner organisations.