Boston rugby player vows to continue in long-distance fundraiser in memory of teammate despite coronavirus outbreak
A Boston rugby player who pledged to take part in a series of charity runs in memory of a teammate is proving undeterred by the coronavirus outbreak.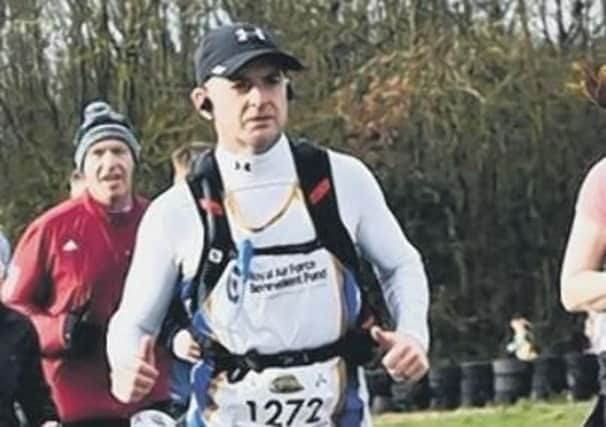 Mike Williams, of the Boston Buccaneers, was due to face 10 long-distance running events – a mix of marathons, half marathons and 10ks – in 2020 in aid of the RAF Benevolent Fund.
Mike, a chief technician at RAF Coningsby, decided to take on the challenge in memory of teammate and fellow RAF serviceman Scott Stevenson. Scott, a senior aircraftman, passed away in September, aged 25, following a head injury sustained during an inter-services Rugby League fixture (read more: here).
With a number of Mike's events postponed or cancelled, he is now pursuing his secondary goal of running 1,500 miles over the course of the year by completing 35 miles weekly.
He said: "I'm committed to running 1,500 miles in honour of Scott to raise money for the RAF Benevolent Fund. He was a valued member of the Boston Buccaneers and his passing came as a complete shock to the entire rugby world, so this is an opportunity to remember him whilst giving something back.
"It's been hard to stay motivated during lockdown, but once the trainers are on and the first mile is out of the way it is easier to carry on. Competing against friends on Strava has also helped keep me on track!"