Boyfriend' grateful for 'brilliant help' after Skegness student's crash death
The boyfriend of a university student who died in a collision in Skegness has spoken publicly to thank family and friends who have supported him through the past two years.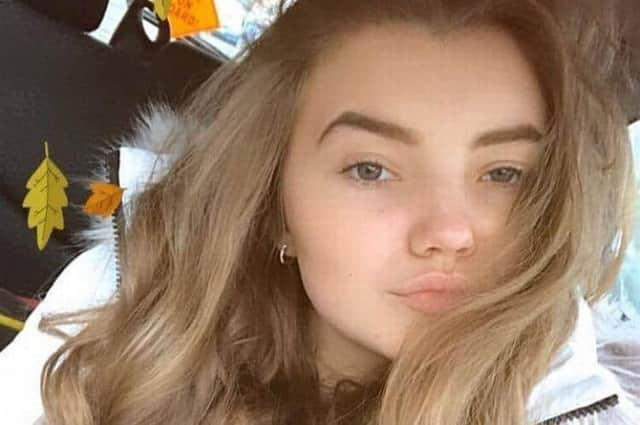 Ady Spencer was himself seriously injured in the collision which claimed the life of Hope Starsmore in October 2020.
Hope's brother, Hayden, was also badly hurt in the crash which occurred on the A158 at Burgh le Marsh.
Both men last week attended a hearing at Lincoln Crown Court along with Hope's parents, Peter and Helen Starsmore, and other friends and family.
They heard the other driver involved in the collision, Rebecca Porter, 33, of Cottesmore Close, Skegness, is to go on trial in April accused of causing Hope's death by dangerous driving.
Speaking after the hearing, Mr Spencer said: "I want to take this opportunity to thank a few people.
"My family have been brilliant at helping these last few years, as well as Brook Salter and Briony Dalby.
"But mostly I want to thank Daisy Anderson who has kept me sane and made sure I keep going.
"She has been amazing and I wouldn't have got this far without her."
Hayden added: "I am just glad that it is going for trial."
Hope was making only her second trip to Nottingham Trent University when her Toyota Yaris was involved in a collision with a Ford Focus.
Hope, who had moved to Skegness from Corby in Northamptonshire, died in hospital eight days after the crash despite multiple operations.
She had just started a course in medical science at Nottingham Trent University and wanted to become a paramedic.
Due to coronavirus, she had decided to live at home in Skegness and study.
She also opted to commute to Nottingham once a week and the collision occurred on only her second trip.
She was airlifted to Hull Royal Infirmary after the crash and placed in a medically-induced coma.
Her brother and her partner had been travelling with her on their way to Nottingham Trent University and both received serious injuries.
Miss Porter has been granted unconditional bail and is due to go on trial at Lincoln Crown Court on 17 April.