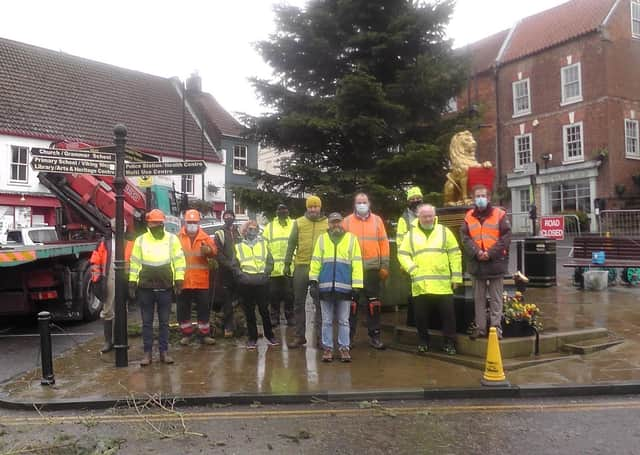 For what has been an extremely trying year for everyone, on a cold, windy morning they arrived at first light to start the Christmas spirit early, much needed to bring some happiness and normality to the town's residents.
Among the volunteers was town mayor Jon Wright.
He said: "Again, a massive thank you to local companies Hansard Haulage and Timmins Engineering & Construction.
"Without this goodwill and effort it would not have been possible to position the magnificent tree and lights.
"All the volunteers did such a commendable job in such trying conditions - thank you everyone."
The official switch on is not yet decided, but Councillor Wright said an announcement would be forthcoming shortly.