BREAKING: Application for 3G pitch at Wood Lane playing fields withdrawn
After mixed reviews towards plans for a 3G pitch to replace the pitch at Wood Lane playing fields with an artificial one, the application has been withdrawn.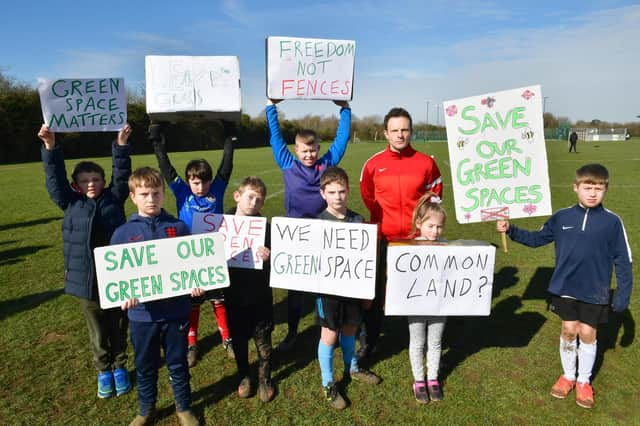 East Lindsey District Council had submitted a planning application to build a 3G football pitch on the Wood Lane playing field in town, which are part of the council's Meridian Leisure Centre, back in February.
The plans would see the football pitch replaced with 3G synthetic turf surface, and with an accompanying perimeter fence, floodlights, storage container, new hardstanding areas, and a footpath.
But today (Tuesday) it was revealed that the plans have been withdrawn.
The plans had been met with mixed reviews by Louth residents.
Resident James Timson, who lives near the playing fields, lamented the loss of one of the town's last remaining green spaces, and that "destroying a public one to create a private one is criminal".
David Manders, chairman of the Louth Sports Association, has also opposed the plans because it would deprive families living on the surrounding estates of accessible green spaces, as well as environmental damage and the impact on neighbouring residential areas.
the plans have received a number of comments, both positive and negative, on social media.
Speaking in its favour, one resident said: "All year round sports venue that sports and schools can all use – what's not to like? Better than a field that's covered in dog [faeces] all the time."
Another said: "Great idea. It means that the kids will have a space to use all year round. Kids football games and training are cancelled so often because the pitch isn't perfect and this will help alleviate the problem."
An East Lindsey District Council spokesperson said: "The Council has temporarily withdrawn this application to allow time to assess the feedback and concerns that have been raised during the consultation phase, and to consider any appropriate measures that can be taken to alleviate them.
"This remains an important project to improve sport and recreation facilities and bring modern all-weather facilities to Louth, but the Council is committed to listening to the local community and will work with the multi-agency stakeholders involved in this project to review the surveys and design within the application."
What are your views on the withdrawal of the plans?