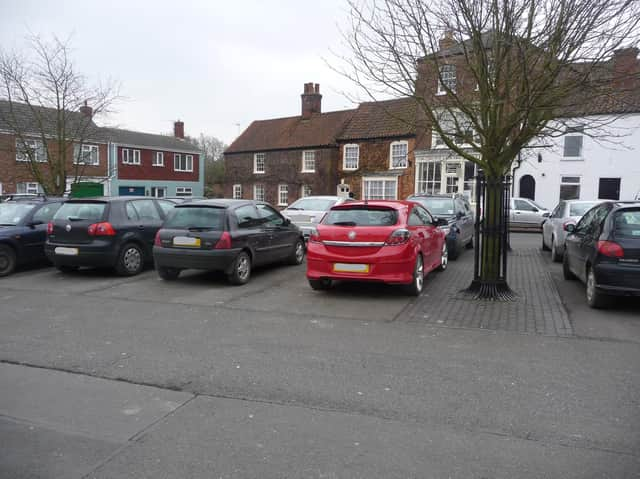 Burgh le Marsh car park and toilets are among the assets being transferred to trhe town council.
The District Council's Executive Board has agreed to transfer three assets to Burgh le Marsh Town Council, giving the Town Council greater control over how they are operated for the benefit of the community.
Following discussions with the Town Council, the Board agreed to transfer the first-floor parish meeting room (which the Town Council currently rents from the District Council), adjoining public toilets and Market Place Car Park for £1.
The transfer also includes a grant from East Lindsey District Council that totals £4,650 over three years towards the running cost of the public toilets.
Portfolio Holder for Finance at the District Council, Councillor Richard Fry, said: "The District Council is very pleased to offer this asset transfer and has worked with the Town Council to agree this. Burgh le Marsh Town Council is clearly ambitious and handing over these assets will support them locally."
Chairman of Burgh le Marsh Town Council, Councillor Neil Cooper said: "As the Mayor, I am delighted that East Lindsey District Council has agreed to transfer the Market place and the public conveniences to the Town Council free gratis.
"We believe these assets are vital and we will be able to ensure they will remain open into the future. Many thanks to the District Council."
The Executive Board has also recommended the transfer of a number of assets to Alford Town Council. Due to the value of these asset transfers they will be considered by Council on October 28.