Butterfly Hospice opens shop in Horncastle
​People looking to support a local end-of-life hospice can now just nip into town to a brand new charity shop.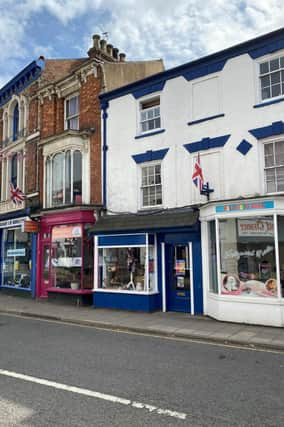 The Butterfly Hospice Trust offers palliative care and holistic support to patients and their families, 24 hours a day, seven days a week.
With five established charity shops raising money for the hospice across the region, the Butterfly Hospice Trust has now opened its latest charity retail store in Horncastle, giving the community the opportunity to donate preloved items and the chance to volunteer in store.
"Our retail stores are more than just places to shop. They're the beating heart of our charity efforts, empowering local communities to give back and broadening our reach across Lincolnshire," said Clair Doughty, Retail Operations Manager at The Butterfly Hospice Trust.
"We are extremely excited to welcome the people of Horncastle to our store and we cannot wait to share details of our planned open evening in the near future."
The new Butterfly Hospice Trust charity shop, located on the High Street next door to Hollywood Nails, is open Mondays, Tuesdays, Thursdays, Fridays, and Saturdays from 9am to 4pm.
Volunteers to help keep the shop up and running are now being sought, and donations of items for the shop are also invited.
Anyone who would be interested in volunteering at the new shop are asked to either call 01205 311222 or email [email protected]