Cadet challenge cup to honour Rasen veteran
​A new cadet challenge cup will be played for this month to honour a stalwart of the Tealby & Market Rasen branch of the Royal British Legion.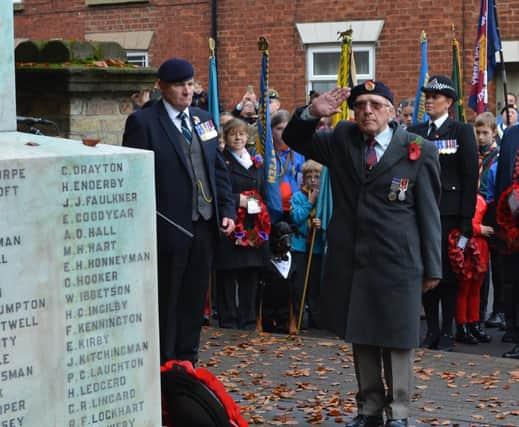 Army veteran Les Tranter has been a key figure in the branch for many years, acting as secretary, Poppy Appeal organiser and Parade Sergeant Major for the annual Remembrance Parade.
Having now stepped down from his parade duties, branch chairman Mick Kenning, who has also taken on the role of Parade Sergeant Major, felt it was time Les's work should be recognised.
This will take the form of a cadet challenge cup, between the town's army and air cadets.
Mick said: "The idea of the challenge football match is to acknowledge what Les has done and also help show the cadets and others that the British Legion isn't just old men celebrating war.
"The match will also help the cadets develop their skill set through sport and leadership and we hope it will become an annual event for them."
The Tranter Challenge Cup football match will take place on Saturday April 22 at Rase Park.
Kick off is at 3pm, with the clubhouse and bar open from 2pm, with hot baps on sale too.
Mick said: "Les was blown away when we told him about the challenge cup in his name and we hope people will come down and show their support on the day.
"Shaun and Eve Bennett at the sports club have gone out of their way to help organise the event.
"There will be proper FA referees etc, so it will be a great community event."