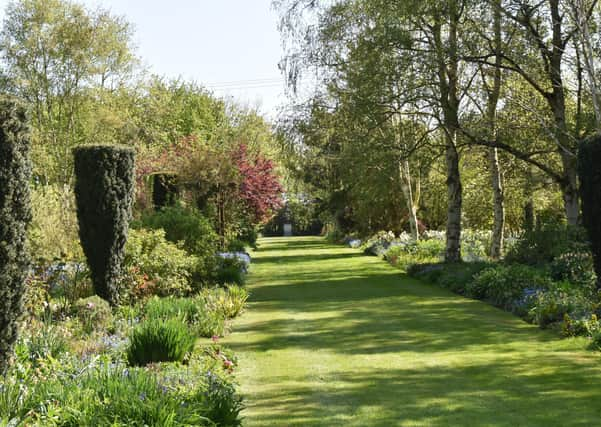 Along with garden centres across the country, the nursery was given the go ahead to reopen back in May.
The cafe recently reopened offering a takeaway service only, but from last Saturday it was allowed to open in full.
However, inevitably, things are looking a little bit different.
Adhering to distancing guidelines, cafe seating has been spaced and there are plenty of tables placed outside.
Opening hours are also slightly different - Thursday to Saturday, 10am to 4pm, and Sunday, noon to 4pm.
One thing that hasn't changed though is the friendly welcome all cafe goers will receive from owners Lesley and Martin.
Over in the 4.5 acre garden, owner Debbie has been spending her time wisely over the last few months doing lots of work cutting back shrubs and trees.
The Wildflower meadow is looking good still and the roses are also out and have just been fed ready for their second flush later in the year.
Finally the Autumn garden is starting to come to life; although still looking a bit green at the moment you get a vision of its possibilities in the coming months.
The garden has the same opening hours as the cafe.